Quality Roofing Contractor in Lakeville, Minnesota
When it comes to building and maintaining a sturdy roof in Andover, Minnesota, your best bet is relying on expert Andover roofing contractors from Perfect Exteriors.
Our products are sourced from premium quality brands and come with long-term premium warranties. What's more, we are a multi-award winning Andover roofing company with over 35 years of experience and multiple certifications in these services:
Roofing installation and replacement
Siding installment and repair
Windows maintenance, installation, and repair
Gutter maintenance
Storm damage repairs
Free roofing estimate
Free roof inspection
If you're ready to get started on your Andover, Minnesota roofing project, Perfect Exteriors is here for you. Contact our team today to learn more!
Roof Replacement in Andover
We understand that no two roofs are alike. That's why we tailor our residential roofing services to each home's replacement needs. Our free roof inspections and free roofing estimates enable us to assess the scope of the job and create a plan for how best to meet your needs.
Whatever your roof needs, you can rest assured that Perfect Exteriors' local roofing contractors will handle your project with care and top-notch craftsmanship. Homeowners just like you have trusted us for Andover roof replacement services for decades. If you're looking for Andover roof replacement services from a local roofing contractor in Andover, Minnesota, ask for a free roofing estimate from Perfect Exteriors and get a flawless project.
Expert Residential Roof Installation in Andover
Our Andover roofing company has extensive experience in providing tailored Andover roofing installation depending on your budget and the anatomy of the roof. As an Andover roofing company that believes in preserving the environment, our promise to you is to get you a green roof you love without compromising on the quality.
Suppose you've noticed missing shingles, blotches on the ceiling, mold in the attic, or any other sign of roof damage. In that case, our local roofing contractors can conduct a free roof inspection for signs of hidden damage. If our Andover roofing installation experts find you need a new roof, we'll help you install one with any of these materials:
#1. Asphalt Roofs and Shingles for Andover
Your home's curb appeal is just as important to our local roofing contractors as its health. Since asphalt roofs meet both of these needs, your Perfect Exteriors Andover roofing contractor works with your budget to get you an asphalt roof that will add to your home's value, provide longevity, and keep the unwanted things out.
We partner with GAF to offer only the best asphalt shingles benefits such as proven security and protection and dependable warranties. Our Andover roof installation professionals will walk you through the available packages, GAF asphalt roof shingle types, and the process of installation and help you choose what works best for you.
#2. Metal Roofing in Andover
In addition to our quality and energy-efficient guarantee, we conduct each of our metal roofing services with great attention to detail in each step for excellent results.
Our metal roofs in Andover are proven to last up to 50 years, saving you money and the hassle of frequent Andover roof replacements. Each of our Andover roofing contractors is up to the task to deliver your dream metal roofing, and you also get to choose from a wide range of colors to suit your palate.
#3. Cedar Shakes Roofs
Cedar shakes roofing is one of the oldest roofs in American homes and was especially popular during the 19th and 20th centuries. Cedar shakes roofing is still an ideal choice for many homeowners because it is appealing, provides solid protection, and is cost-effective.
With decades of service, our cedar shakes Andover roofing contractors know what works for your roof's design. We'll get to work to install high-quality cedar shakes materials to ensure you get value for money.
#4. Andover Storm Damage Roof Inspections
It helps to have a dependable Andover roofing contractor to call when storms wreak havoc on your roof. Perfect Exteriors local roofing contractors have proven experience in inspecting and helping restore your roof from all kinds of storm damage.
We'll also document the damage through a free roof inspection and work with your insurers to ensure you have a seamless experience in getting a new Andover roof replacement. If you've just been through a storm and are wondering where to start, contact our Andover roof installation team for a free roofing inspection and free roofing estimate to kick start your journey to getting a beautiful new roof.
Trusted Local Roofing Company
Your Andover home deserves premium care, and you deserve to live with 100% assurance that all parts of your home are safe from intrusive weather conditions.
Beyond caring for your roof, our team of residential roofing contractors at Perfect Exteriors prides itself in these qualities that make us the best choice for your Andover roofing installation needs:
Excellent Customer Service
We are customer-centric. That means we put you first and work tirelessly to meet your needs. You can trust that our Andover roofing company services are top-notch because we're fully licensed and insured.
Also, you shouldn't have to live in constant worry about what will happen to your roof in Andover overweather extremes, the snowy and windy winters, or the warm and wet summers. You can trust Perfect Exteriors residential roofing to run free inspections, and free roofing estimates to ensure you're taken care of in all seasons.
Excellent Workmanship
Our Andover roofing company professionals are well trained, certified, kind, and communicate clearly in every step and when you need answers.
Using cutting-edge tools ensures they do a good job. Each of the services begins with a free roof inspection, and after repairs, Andover roof replacements, or installation, the team clears up the job site.
Free Roof Estimate and Inspection for Andover Homeowners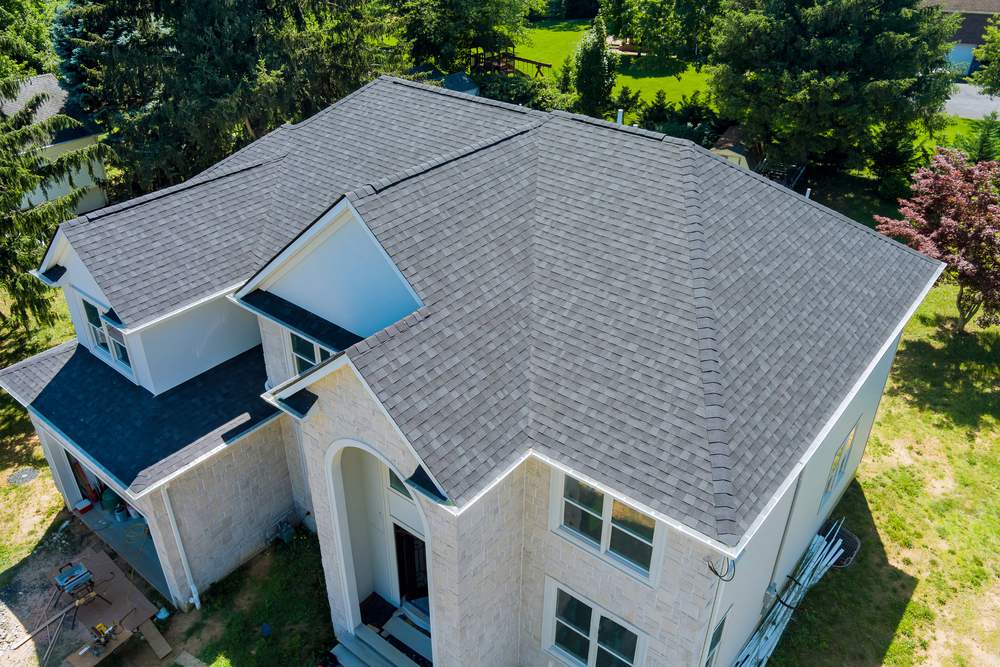 There are many benefits and perks of owning a home. Professional residential roofing and installation services help you keep the crown of your home in top condition to enjoy those benefits. Whether you have an asphalt roof, cedar shakes roof, or a metal roof, Perfect Exteriors Andover roof replacement and installation services are designed to keep your residential roofing untainted. Contact us for a thorough, free, no-obligation inspection and estimate today.