Finding Good Roofing Company Brooklyn Park MN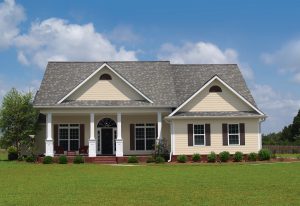 With 2015 starting with a freezing winter in some places, their might not be a better time than now to get your roofing needs done. While winter has not made that big of an impact in some places, many places in the east coast have experienced severe winters that look to define 2015 as one of the worst winters in recent years. Finding a roofer that services Brooklyn Park, Minnesota is not only difficult, but it also can be very frustrating as these upcoming months are the worst to be without a properly insulated, home and roof. If you have looked everywhere to no results, look no further, as Perfect Exteriors might just be the help you have been looking for.
About Perfect Exteriors: The Roofing Company Brooklyn Park MN
Minnesota, like the rest of the midwest states, receives varying weather temperatures that could be high 50s one day, and in the freezing temperatures a next. Perfect Exteriors recognizes these facts, and not only do they offer help, but they offer extreme service and quality to battle the harshness that winter sometimes brings to the midwestern parts. Getting a roof can be very annoying, as well as very expensive, two factors that you no longer need to worry of when you choose Perfect Exteriors. Perfect Exteriors has a well equipped team, both with tools and knowledge, in order to make sure you have the most pleasant of times possible with getting a new roof. With a free inspection and estimate, Perfect Exteriors is able to tell you exactly what is wrong with your roof, whether it be leak related, crack damage, or other damages to the roof, Perfect Exteriors knows what is best for your roof.
What Else Is Offered?
Though roofing is a service offered by Perfect Exteriors, their main business is insulation additions in home. Attic insulations, wall insulations, and other combinations are available by Perfect Exteriors, and the company offers a range of material types, as well as affordable prices that matches your budget. Insulation is very important in homes, and if you pick cheap or mismanaged insulation, you are doing yourself and your home a great disservice. Good insulation is necessary for this brutal winter, and it is a must if you want your home to have good acoustics.
Call The Professional Roofing Company Brooklyn Park MN
Do not push off projects any longer, call Perfect Exteriors at 763-271-8700 today! Visit https://www.perfectexteriorsmn.com for more information about roofing company Brooklyn Park MN.