The Right Roofing Company Big Lake MN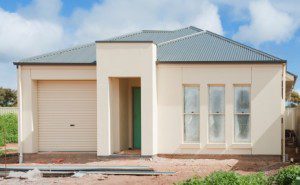 If you need roof repairs or an entirely new roof for your home or commercial building, you may be wondering about the differences between a commercial and residential roofing company Big Lake MN. After all, a roof is a roof, isn't it?
In truth the jobs are very different in their scope and details and there are some good reasons why a company may specialize in just one or the other, while still being well-qualified to work on any building's roof.
Reasons To Consider In Hiring Roofing Company Big Lake MN
Consider why this is.
Materials Used in Commercial Roofs
Because of their sheer size, many commercial roofs use sheet metal as a foundation as this is easier to cut and to put over roofs than tar paper and other materials used on residential homes. Commercial roofers may be trained in materials like this rather than materials like slate or wood shakes, as these take longer to apply and are typically only used for residential homes.
Roofs and a Home's Appearance
A commercial roofing company Big Lake MN may not be concerned with the overall appearance of a roof as these are only meant to protect a commercial building and not add to its appearance. However a residential home often needs to consider how their roof appears and if it fits the style of the home. Residential roofers may be more familiar with slate roofs and with various colors and other options for shingles and may be able to make personalized recommendations to homeowners, so their roof blends well with the rest of the home and is more than just functional and practical.
Choosing a Contractor
While there can be important differences between a commercial and a residential roofing company Big Lake MN this doesn't mean that contractors can only do one or the other. Many roofers and contractors work on both types of roofs and familiarize themselves with various materials and processes for repairing both residential and commercial roofs. They may specialize in one or the other, but they may also be very skilled at handling repairs for any roof.
The best choice for anyone when choosing a contractor will be a company that gives them personalized attention and recommendations, and that has experience in working with the type of roof they have on their home or office. This will ensure a quality job that is done right the first time and that will last a lifetime.
Call The Professional Roofing Company Big Lake MN
For free inspection, call 763-271-8700 or visit Perfectexteriorsmn.com for more information about roofing company Big Lake MN.