The Trusted Roofer Shakopee MN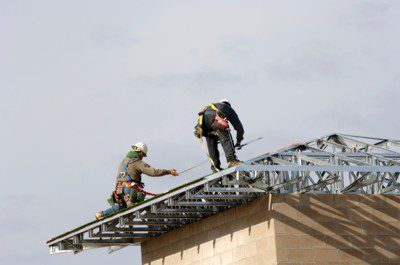 If you own a commercial or residential property, chances are that you are looking to protect your investment. This means that you want to make sure that you stay on top of all maintenance involved with the upkeep of your property. This typically involves your roof. Your roof is not designed to last indefinitely. This means that you will have to have your roof repaired or replaced at some point. This means that you need to have your roof inspected by a roofer in Shakopee, MN that you can trust. You need to be given an accurate detailing of the issues with your roof and how they can best be addressed.
Full Roof Inspection From Roofer Shakopee MN
We specialize in offering full roof inspections that give you access to accurate information that you can depend on. Having your roof inspected by a professional is just the start of the services that you need access to. After inspection, you will have a better idea of what type of services you will require for your commercial or residential roof.
Estimate that is Designed to be Accurate
It is likely that you will want to compare services and prices among different roofers in Shakopee, MN. This is something that many professional roofers will even encourage. We have confidence that we are the best roof service provider in the area, so we know that you will choose our level of expertise and craftsmanship skills in the end. We begin by giving your entire roof a thorough inspection. This means that we will inspect you roof and give you a detailed lists of all aspects of the inspection. We will then give you a quote for all services that are required. You can be assured that our quote is accurate and that there will be no surprise charges if you choose our services. This means that the estimate you are given at the very beginning is the total cost you will be charged at the end without any charges that you are not familiar with. This is not always the case with other roofers in Shakopee, MN.
Save Money When Choosing a Roofer in Shakopee, MN
We understand that roofing repairs and replacement services can be a costly expense. We are dedicated to offering affordable pricing options that make us the simplest solution to all of your roofing needs. Both residential and commercial customers can expect fair pricing when they choose our services.
Contact The Reliable Roofer Shakopee MN
For free inspection, contact us today at (763)-271-8700 or visit our website Perfectexteriorsmn.com to know more about roofer Shakopee MN.