The Right Roofer Maple Grove MN For You
Are you tired of dealing with roofing companies that keep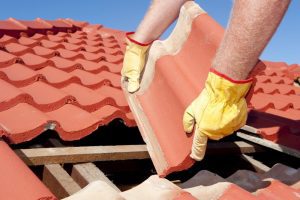 giving you delays? If you are dealing with damage to your roof, you need to act fast. You do not have time to waste, because this will only result in the total amount of damage occurring to your roof and property worsening substantially. This means that you need a roofer in Maple Grove, MN that has experience and professionalism that you can depend on. If you wait to have your roof repaired, you might require new roof replacement. We offer both roof repair and roof replacement services that are designed to be accessible and affordable. If you want to get your roofing project started right away, we are the roofer in Maple Grove, MN to call.
Wide Ranging Roofing Needs
We understand that each and every roofing project is unique. Not only do different customers have different roofing types, but the amount of total damage is always unique. We have experience with all different types of roofing systems and understand the most effective repair and replacement techniques for each. No matter what type of roofing service you are in need of we are sure to offer it. This includes all roof repair, replacement, new roofing , emergency roofing and other related services. All roofing projects both large and small are something that we take great pride in. We are the roofer in Maple Grove, MN that you can rely in when you need roof services the most.
Roofer Maple Grove MN and Fair Pricing
We understand that you are looking for quality services, but that you also want affordable pricing. For this reason, we offer a number of different pricing options. You are sure to find roof repair services that are within your budget. This means that you do not need to put off your roofing project and will be able to afford our prices for materials and repair. You should not have to sacrifice on quality in order to afford roof repair services. We are a roofer in Maple Grove, MN that takes our job very seriously and makes an effort to offer affordable prices for customers like you. Affordability is what you can come to expect from the wide ranging roof services that we make available to the Maple Grove, MN area.
You can call us for a free estimate and will be able to book an appointment right away without any delay.
Contact The Reliable Roofer Maple Grove MN
For free inspection, contact us today at (763)-271-8700 or visit our website Perfectexteriorsmn.com to know more about roofer Maple Grove MN.