The Right Roofer Buffalo MN To Hire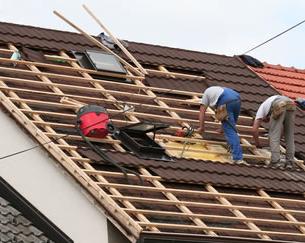 Maintaining your home and keeping up with repair is not always easy. There always seems to be something that requires your attention. Your roof is one component of your home that you need to be sure to have repaired and replaced in a timely manner. It is important to realize that your roof is not designed to last forever. Some roofing system are designed to last longer than others, but your roof will no likely require repair or replacement periodically. This means that you need to have a roofer in Buffalo, MN that you can count on to deliver high quality roofing services. You need a roofing service provider that understands the importance of even the smallest details and makes an effort to get the job done right the very first time.
Roofer Buffalo MN and Wide Variety of Services
You need a roofer in Buffalo, MN that has experience in providing a wide array of roofing services. This includes everything from roof replacement and repair to emergency roofing and roof maintenance services. We are the roofer in Buffalo, MN that you can hire with confidence, because we have vast experience within the industry and have a reputation for providing services that cover all of your roofing needs. No matter how big or small your latest roofing project may be, we have the ability to complete it effectively and efficiently.
Emergency Roof Repair
You never quite know when emergency will strike. This means that you need to be prepared at all time for the unexpected. We are the roofer in Buffalo, MN that you can call when emergency strikes. We offer emergency roof repair services that are designed to be responsive. This means that we will show up within a short period of time and begin repair services right away. It does not matter what time of day or night it may be. Our main priority is making sure that the amount of total damage to your roof is minimized. Our emergency services are designed to be the simple solution and accessible at any time. We will arrive right away and you never have to worry about the availability of our services.
It is important that you have a roofer in Buffalo, MN that you can depend on to get the job done. We are the professionals that are dedicated to providing high quality services that are reliable. We even offer free estimates.
Call The Professional Roofer Buffalo MN
For free inspection, call (763)-271-8700 or visit Perfect Exteriors for more information about roofer Buffalo MN.