Seek Help From Roof Replacement Contractor Rogers MN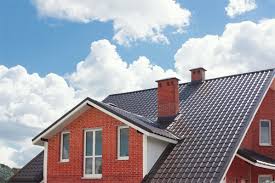 Roofs protect homes from the elements. However, a roofing system can't effectively protect a home if its underlying structural system is compromised by erosion, rotting or another unexpected roofing hazard. Any roof that may have been compromised by bad weather or another unexpected occurrence should seek help from their local roof replacement contractor Rogers MN roofers to fix it.
Should you replace your roof if it's damaged? Most of the time, the right answer is yes. That doesn't mean, however, you should always get your roof replaced. If you roof has relatively minor issues, patching or repairing the roof may be your best option. So, let's examine a few common roofing issues to see when you might require a repair or a total replacement.
Significant Wear and Tear from Age
Older roofs wear out. Over time, its external and internal structures start breaking down, since each system has been supporting the weight of the entire roofing system for years. Some old roofs start to sag as a result of this.
Replace or Repair? If your older roof has started sagging, it's definitely recommended to get your roof replaced as soon as possible.
Unexpected Leaks
Roofing leaks happen—but, don't panic. Many minor roofing leaks can be caught before they cause further damage to the roof. Most of the time, treating a roof leak requires some patching and the replacement of shingles and/or flashing, if needed.
Replace or Repair? Most minor roof leaks just need a repair. If the water has managed to start leaking into the roof's underlying structures, as a result of significant water damage, you might need to look into a possible replacement.
Dried and/or Cracked Shingles
Homes in dry or excessively hot climates have a common problem: dried and/or cracked shingles. This sign may indicate that the underlying structure of the roof might be slowly decaying and unable to support the addition of any other materials. Sometimes, shingles just dry out or crack in a tough climate and will just require a minor repair.
Replace or Repair? If you suspect that your drying or cracking shingles might indicate structural issues, look into getting a roof replacement as soon as possible.
Roofing Contractor Services That You Can Trust @ PerfectExteriorsMN.com
Perfect Exteriors has been bringing quality roofing services to the greater Twin Cities area for over thirty five years. We're an eco-friendly company—we pride ourselves by offering a variety of green products for use in your home and by using green products during our work process.
Need Roof Replacement Contractor Rogers MN? Call Us
If you need a licensed, qualified and excellent team of roofers to help, give us a call. Contact Perfect Exteriors for more information about roof replacement contractor Rogers MN.