Attributes To Look For In A Roof Replacement Company Big Lake MN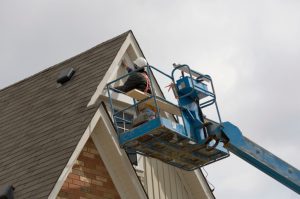 What should you look for in a roof replacement company at Big Lake MN? How can you be certain if you are hiring the right roofer?
The answer lies in the desirable attributes of a roof replacement company in Big Lake MN. Here's what you should be looking for in a roofer.
Your interaction with a roofer should begin with a few free services. First, you should get a free consultation. This consultation can be over the phone, through chats or you can have a physical interaction. You can schedule a meeting at the office of a roofer or you can ask a roofer to visit your property. Having a roofer to visit your property is the best way forward because that would allow the roof replacement company in Big Lake MN to have an idea of what challenges your roof has and what kind of roof replacement you would need. The roof inspection can be conducted along with the consultation process and that would also help the roofer to offer you a definitive free quote. Most roofing estimates are speculative and they would be so because the roofer isn't aware of the specifics of a project. If you get a roof replacement company in Big Lake MN that combines free roof inspection which should be nonobligatory along with consultation and then follows it up with a quote, then you are in safe hands.
You should get the portfolio of the company and check out the different types of projects the roofers have worked on. Unless you are convinced that the roofer can deliver on its promises, as would be evident in the portfolio, you cannot consider the roofer. You may ask for some references from the roofer to know what their clients have to say. You may also refer to reviews sites online so you can know what others are saying about the roofer you are considering.
Always confirm the credentials of a roof replacement company in Big Lake MN. Check the business registration details, the insurance certificate, ratings from BBB or other agencies and certifications if they have any. Having these credentials confirmed would attain some peace of mind for you.
Finally, you should compare the costs, the nature of the solution offered, the warranty and if you find a roofer to be bankable to decide whether or not to hire them.
Call Us For Roof Replacement Company Big Lake MN
For free inspection, call 763-271-8700 or visit https://www.perfectexteriorsmn.com for more information about roof replacement company Big Lake MN.