Fixing Leaks: The Most Common Reason You Would Need Roof Repair Savage MN!
Leak is the most common problem in roofs. It is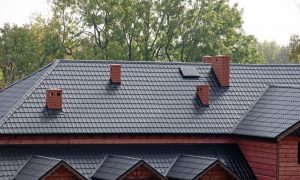 debatable whether flat roofs leak less or sloped roofs and which material is more vulnerable to leaks but what cannot be disputed is that you will have to deal with leaks, sooner than later. There are some preventive measures you can take to prevent leaks which we shall talk about in another post. In here, we discuss a few tips and tricks that can help you with leaky roof repair in Savage MN.
The very first thing you should do is hire a credible roofer. Don't hire a random roofer and certainly don't try to attempt repairing the leak yourself. You must get professional help. Hiring a professional would not only ensure that the leak is fixed properly but you would also get the assurance that the leak would not recur. That is the eventual objective of leaky roof repair in Savage MN. You will be surprised to know how common it is for a roof to leak again in the exact same spot. If the repair is not good enough, if proper care is not taken, then the roof will leak again. You can be sure of that.
Always get your roofer to look for more leaks, other than the obvious one. The secret to holistic leaky roof repair in Savage MN is to ensure that there are no further leaks. Leaks are not always obvious. You may be only concerned with the leak that is visible and thus concerning. There could be underlying damage or some signs of potential leaks which the roofer must look out for and should attend to. Else, you will have to hire the roofer again sometime soon for the same roof repair in Savage MN.
Get a weather guard after fixing the leak. Your roof may or may not have any coatings. Having weather shields or additional coatings for protection is imperative. When a roofer caters to roof repair in Savage MN, the coatings will either be damaged already or they would have to be removed to allow the repair. In both cases, you must get new coatings. If your roofer cannot get this done, then hire someone who can do the repair and install the coatings.
Ensure regular cleaning and maintenance. After attending to your roof repair in Savage MN, you should have a cleaning and maintenance schedule to be always aware and proactive.
Contact The Roof Repair Savage MN Contractor
For free inspection, contact us today at (763)-271-8700 or visit our website Perfectexteriorsmn.com to know more about roof repair Savage MN.