Submitting Online Forms For A Roof Quote Buffalo MN Is Largely A Futile Exercise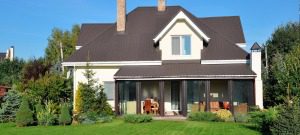 As we make further switches to the virtual world, online correspondences become the norm. Today, very few property owners would visit the offices of roofing companies or schedule physical meetings right at the onset. A common practice is to visit the websites of roofing companies in Buffalo MN, to run online searches and to contact the roofers online.
Online correspondence is extremely convenient. It doesn't matter where you are, what time it is and what you need, all you need is an active internet connection. You don't even need a laptop or a desktop as smart phones can access roofers' websites just as well. While online correspondences are encouraged and browsing websites of roofing companies will offer plenty of information, it isn't actually useful to submit online forms for a roof quote in Buffalo MN.
If you have visited the websites of a few roofers, then you would know how there is a small section on almost every webpage of the website dedicated to a form that asks you to fill up some basic details to get a free roof quote in Buffalo MN. Some forms are long while some have only three or four odd sections. All you need to furnish in most cases is your contact details and either you would get a free roof quote or some rep would call you back. If you are getting a rep to call you back, then submitting the form still makes sense. But if you want a free roof quote in Buffalo MN based on the details you have provided on the form, then you are indulging in a futile exercise.
There is no way a roofer, no matter how experienced he is, can imagine what you would need exactly and that would always prevent anyone to come up with a quote. In most cases, when you take the form way out, you would be getting a generic quote. The last thing you need is a generic quote because other than just throwing a figure at you, there is no more use of that quote. You will not get to know the industry standard for a particular project, you will not be able to discuss at length what you need and thus the quote is not attending to any of your requisites.
Call Us For Roof Quote Buffalo MN
You should always ask for a consultation to precede the free roof quote Buffalo MN.