Dos And Don'ts Of Roof Inspection Rogers MN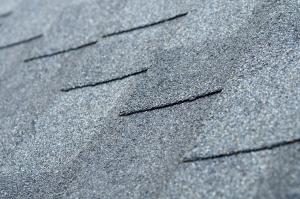 While all roofers should conduct free roof inspection in Rogers MN, the specific approach can vary. Some roofing companies will need you to sign on the dotted lines to conduct such an inspection. Some roofers may charge you. Some roofers will only conduct the roof inspection in Rogers MN once they get down to the actual job, after you have hired them.
There are some dos and don'ts of roof inspection that you should adhere to. Endorse the best practices and do away with the common mistakes that some property owners unintentionally commit.
Don'ts
You should never pay for roof inspection in Rogers MN. Just as you should get a free quote without any obligation, you should also get free roof inspection without committing to hire the roofer. If your roofer is unwilling to attend to roof inspection, then you should look for other roofs that would be willing to offer you this quintessential service.
Don't schedule only one roof inspection in Rogers MN. When you contact roofers for a quote, you contact several of them. You would at least call up three odd roofing companies. Likewise, you should have more than one roofer conduct roof inspection in Rogers MN. If you don't have at least two roofers conducting the inspection, there is no way you can figure out if there is a better roofer out there. You need to compare the services and the only way to do that is to have options.
Don't jump to conclusions of hiring a roofer or rejecting one immediately after the inspection. Wait for a while and ponder over the quality of roof inspection done by the roofers you had contacted. Assess their expertise, consider their portfolios, take into account the quote and then determine if you were satiated with the quality of roof inspection.
Dos
You should always have a convenient schedule for roof inspection in Rogers MN. If you are pressed for time, then you wouldn't be doing justice to the exercise.
You should be physically present with the roofer at the time of the roof inspection in Rogers MN.
You should ask for a consultation to go along with the inspection or during the follow up. An inspection alone is incomplete without the consultation.
Do wait for a revised estimate from a roofer after the inspection. The notes taken down during the inspection should be accounted for in the revised estimate, which could be costlier or more economic than the original quote.
Call Us For Roof Inspection Rogers MN
Don't hesitate to call 763-271-8700 or visit https://www.perfectexteriorsmn.com for more information about roof inspection Rogers MN.