Free Roof Inspection Osseo MN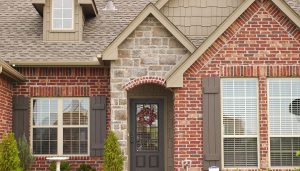 A roofer is expected to deliver several services, the most important of which is the quality of the roofing solution. The quality of the roofing solution is the eventual service deliverable. There are many services that precede the eventual job done. From the free quote that you get at the onset to the extensive consultation that a roofer must offer, everything is important.
One of the most important services that a roofer should deliver is a free and nonobligatory roof inspection in Osseo MN. Every roofer should offer free roof inspection but not all have such a practice. Those that do conduct free roof inspection in Osseo MN should be evaluated on the basis of the quality of such an exercise. As you would consider many quotes from different roofers, you should also have at least a couple or a few roofers carry out the roof inspection at your property. You should compare the quotes but not in isolation. You should also compare the manner in which the roof inspections have been carried out by many roofers.
How To Judge The Quality Of Roof Inspection Osseo MN
The first element to consider while judging the quality of roof inspection in Osseo MN is time. How much time a roofer or the rep of a roofing company spends at your property? Surely, a roof cannot be inspected in five minutes and the entire inspection process cannot be just ten minutes. The process has to account for a thorough inspection which includes checking the roof, the materials, the problems if any and also the attic. The roofer should also understand the type of construction the property has and what kind of substrate layers exist beneath the roofing deck. From assessing the insulation to diagnosing the roof for more problems than what is obvious, roof inspection is an extensive process. The elaborate exercise needs time.
The second element to judge roof inspection in Osseo MN is the nature of the consultation. A roofer should not just be equipped with tools to inspect the roof but also with the information that you need to make an informed decision. From the choice of roofing solutions to the warranty or services that you can avail after the job has been done, everything should be discussed as a follow up to roof inspection in Osseo MN.
Finally, you should compare the quality of roof inspection done by all the roofers you are considering before hiring one.
Call Us For Roof Inspection Osseo MN
For free inspection, call 763-271-8700 or visit https://www.perfectexteriorsmn.com for more information about roof inspection Osseo MN.