Do You Need Roof Inspection Buffalo MN While Opting For A New Roof?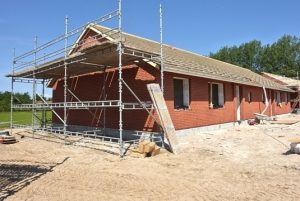 Ideally, every roofing company should conduct free and nonobligatory roof inspection in Buffalo MN. This should happen before a property owner is asked to make up his or her mind and the roof inspection should also be coupled with an extensive consultation. In reality, this doesn't happen all the time. Some property owners rush into hiring a roofing company and forget to get them to visit the property for an inspection. Some roofing companies intently don't offer free roof inspection in Buffalo MN because they would have to make an investment of time, effort and resources to offer such a service without getting paid and also without knowing if the property owner will hire them eventually.
Roof Inspection Buffalo MN Is Necessary
In many cases, roof inspection is seen as a necessity when it comes to repairs or replacement. When there is a problem with the roof, the damage has to be inspected to determine the kind of repairs or roof replacement solution that would attend to the concern. But it is not just repairs that call for free roof inspection in Buffalo MN. Roof inspection is also necessary if you are getting a new roof.
You will want a new roof under one of the two circumstances. One, if you are building a new home then you would need to hire a roofing company, unless your developer would be constructing the roof as well. Two, if your existing roof is completely worn out and is beyond repair or replacement; then you might want a new roof. In either case, you would need roof inspection in Buffalo MN.
Even if you have a new property and there isn't a roof yet, the roofers will have to visit the property, make note of the layout, dimensions and the construction of the property. A property is not always eligible to have all kinds of roofs. What kind of materials has been used, the type of substrate layers and the desired purposes of the roof, which may be none or quite a few depending on the preference or needs of a property owner, will determine the type of roof that the property should have. All these cannot be determined unless a roofer conducts an extensive roof inspection in Buffalo MN. With an old roof too, a roofer has to make note of all the aforementioned attributes of the property to determine the exact type of new roof that would best suit the interests of the property owner and the property.
Call Us For Roof Inspection Buffalo MN
Don't hesitate to call 763-271-8700 or visit https://www.perfectexteriorsmn.com for more information about roof inspection Buffalo MN.