Trusted Roof Company St. Michael MN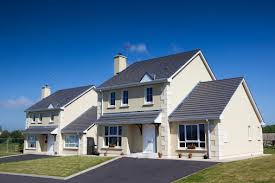 Has a storm passed through and ravaged your roof leaving extensive damage in its wake? Are you simply in need of minor maintenance roof repairs to help extend the lifespan of your roof? No matter what type of roofing services you are in the market for, we are the roof company in St. Michael, MN that can meet your needs and offer convenience during the process. Roofing problems can be stressful and leave you feeling overwhelmed, but we are here to make sure that all roofing repairs go smoothly and that your roof is back to functioning at a high level in no time at all. Your roof is an essential part of your home and it requires expert-level attention from professionals you can trust.
What Roof Services Are You Looking For?
We are a roof company in St. Michael, MN that offers a wide variety of roofing services. This means that we can handle everything from new roof installations to roof repair or maintenance projects. Since we have experience with a variety of roofing types, there is no roofing job that we can't handle. We only use materials that are of the highest quality and always guarantee satisfaction with our roof repair or installation services. We strive to make your roof our priority and work effectively and efficiently to get your roofing job done fast and on schedule. You can leave the headaches to us and have peace of mind knowing that we are working for you.
Expert-Level Advice From Roof Company St. Michael MN
Not only are our roofing services up to the highest standard, but we all have a trained and skilled staff available to give you the best advice. We can speak in terms that you understand and give accurate advice that allows you to get your roof repaired or installed using the best method possible. We have the experience and knowledge that you can count on and are dedicated to offering advice that is fair and reliable.
24 Hour Emergency Repair Services
We make an effort to always be there when you need us most, which is why we offer 24-7 emergency roofing services designed just for you. We are a roof company in St. Michael,MN that will come to you in the middle of a storm to secure your roof in order to limit the amount of damage your home sustains. We are on your side and always accessible.
Call Us For Roof Company St. Michael MN
For free inspection, call 763-271-8700 or visit Perfectexteriorsmn.com for more information about roof company St. Michael MN.