Your Storm Damage Repair and Restoration Professionals in Minnetonka, MN
Perfect Exteriors is home to your local experts for Minnetonka storm damage repair and restoration. Ice storm damage can be devastating to your home, and can happen quickly at any time. This type of damage is not something you want to put off fixing as more complications can be caused down the road.
At Perfect Exteriors, we work swiftly and efficiently, starting with a free inspection to assess wind damage, ice storm damage, siding damage, and more. We'll work hard so you don't have to, putting your home on the fast track for quality products, installation, and repair. As a Minnesota resident, you know how severe our weather can get. Contact us today to learn more about our Minnetonka storm damage restoration services.
Our Minnetonka Storm Damage Repair Services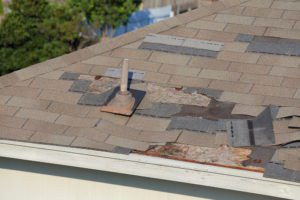 At Perfect Exteriors, we have top-tier products and services to address your storm damage needs. Whether your home has suffered winter storm damage or hail storm damage, we've got you covered as Minnetonka's most reliable storm damage contractors.
Storm Damage Roof Repair in Minnetonka
Roof storm damage can be dangerous and expensive. Your roof is a shield over your home, your family, and your possessions. It's critical to address any roof damage as quickly as possible.
At Perfect Exteriors, we offer expansive roofing services, from repairs to full roof storm damage replacements. Not only do our contracts have the craftsmanship it takes to repair roof storm damage, but they have the expertise to properly diagnose the issue and put a personalized plan into action.
Minnetonka Storm Damaged Siding Replacement
Your house can also take on extensive siding storm damage. Perfect Exteriors is a full-service exterior company, meaning our ice storm damage contractors are well-versed in siding repair and replacement.
We work with high-quality siding materials and make sure your new siding is up to code and looks great. With plenty of siding options to choose from, we guarantee we'll be able to match your home's look, and you'll forget all about your previous siding storm damage.
Storm Damaged Windows
Not every home repair company can handle window repairs and replacements, but our experts at Perfect Exteriors certainly are. With high winds, large hail, and heavy snow, your windows can take a beating through ice storm damage, but we're here to fix that.
We offer a wide range of replacement windows for you to choose from, along with an extensive range of pricing options to suit your budget. We're happy to work within your budget and style until we find the perfect fit.
From simplicity to elegance, our company provides high-quality materials and installation on a quick schedule for.
Wind Damage Repairs in Minnetonka
Wind and hail storm damage in Minnetonka can thoroughly disrupt your home and life. From loose shingles and bent siding to falling gutters and cracked windows, Perfect Exteriors can handle any kind of wind damage your home has taken.
Exterior damage to your home isn't something you want to wait on. It will only get worse with more exposure to winds and storms. Call us today for a free estimate and a free inspection to get started on your siding storm damage repairs.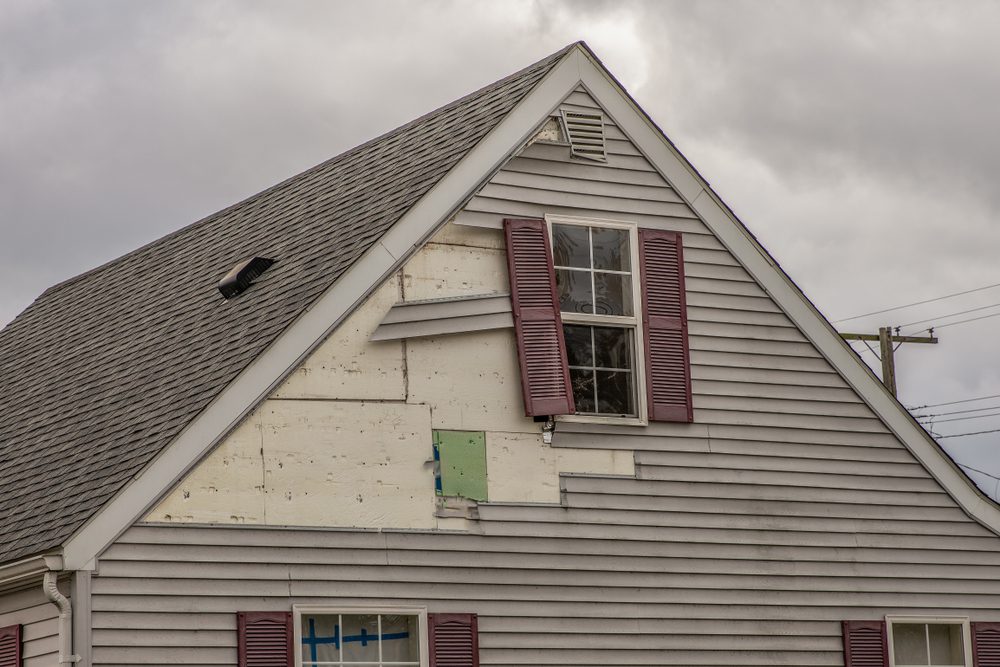 Trusted Minnetonka Storm Damage Repair Contractors
Perfect Exteriors has been a well-trusted Minnesota exterior contractor since 2002. Serving the Twin Cities area, this is a family-owned, multi-award-winning company that comes with dedication to excellence, quality, and customer service.
We want to work with you to ensure your home gets everything it needs to look great and stand strong. We're proud to offer fair prices alongside our superb workmanship.
Free Storm Damage Inspection
Winter storm damage is hard enough to handle without the complications of unreliable contractors. At Perfect Exteriors, we understand the urgency of getting your home back in shape. That's why we offer free storm damage inspections to our clients.
We'll send our hail storm damage contractors out to your home as soon as possible. They will thoroughly assess the damage and come up with a detailed report along with a free estimate for any Minnetonka storm damage restoration at no obligation to you.
We'll Work with Your Insurance for Minnetonka Storm Damage Restoration Claims
We pride ourselves on being true professionals in the industry. We don't just want to hammer in some shingles and call it a day; we want to offer you the best-in-class service we can. Part of the way we ensure your complete satisfaction is by working hand-in-hand with your homeowner's insurance company.
Our experts operate alongside your insurance adjuster, providing detailed damage and inspection reports to make the claims process easier. Our goal is simple: get your project started and finished as quickly as possible.
Complete Storm Repair Management Process
Some of the most important steps in the winter storm damage management process include an inspection, high-quality work, and a diligently completed job. At Perfect Exteriors, we don't stop there. We want to make sure we've left your property better than how we found it. That includes a thorough clean-up upon completion of the job.
There's no need to worry about what kind of mess our storm damage contractors will leave behind because they won't. We do a thorough clean-up job at all of our Minnetonka storm damage restoration sites so you don't have to lift a finger.
Contact Your Trusted Minnetonka Storm Damage Repair Experts for a Free Estimate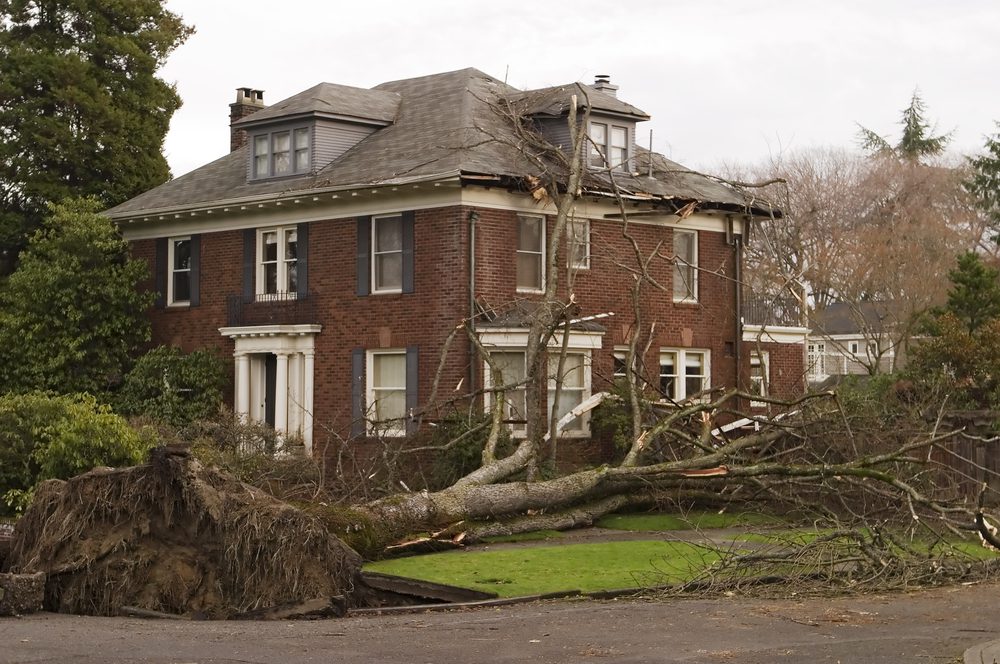 When it comes to the safety and comfort of your home, you don't want to trust just anyone. Our team at Perfect Exteriors has been improving homes and satisfying customers for over 20 years, and we've only just begun.
With high-quality materials, certified experts, and a commitment to hail storm damage restoration and repair, we can guarantee that your home will be stronger and safer than ever before.
If your home has suffered from wind damage, hail storm damage, winter storm damage, siding storm damage, or other destruction, call us today. We'll get you scheduled for a quick and free inspection along with a detailed report and a free estimate.
Our consultation for any Minnetonka storm damage restoration will give you all the information you need to get your project started and completed as quickly as possible. Contact us today to learn more, and be sure to ask about our "Roofs for Troops" program.