Qualified Insulation Contractor Big Lake MN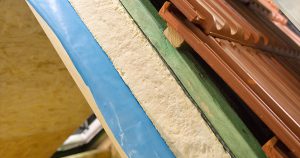 It can be pretty difficult to keep up with the rising energy costs associated with heating and cooling your home. If you are looking for ways to reduce your energy costs, you should start by looking for a qualified insulation contractor in Big Lakes, MN. An insulation contractor in Big Lakes, MN can help you get the most out of our current HVAC system and allow you to have increased levels of energy efficiency in your home.
Drastic Changing Temperatures in Big Lakes, MN
Living in Minnesota offers a unique experience to other parts of the country. You get to experience all the different seasons and with this comes wide ranging temperatures. During the summer months hot temperatures are the norm, but during winter very frigid temperatures come to be expected. Keeping your home cool or warm is not always easy, but a well insulated home is the first step. Before you do anything else, you need to find an insulation contractor in Big Lakes, MN that can inspect the insulation of your home. You can find out where your insulation is lacking most and have all of these issues fixed to make cooling and heating your home more affordable.
An Insulation Contractor Big Lake MN is a Wise Investment
You might not realize it yet, but insulation is one of the most important parts of your home. Insulation is specifically designed to help resist the flow of heat. This keeps the heat inside your home during the winter months and keeps it at bay during the summertime. By investing in the services provided by a trained and skilled insulation contractor, you are investing in your home. The amount of money that you can save on future energy bills is well worth the one time cost of the services offered by an insulation contractor.
Wide Array of Insulation Services
When you are looking for the right contractor to handle all of your insulation needs, there is a lot to consider. You need a professional that has experience with roof installation, roof inspection, window installation, and siding installation. This is due to the fact that your roof, windows and siding all play a part in the overall insulation of your home. A qualified insulation contractor has the skills necessary to offer this wide array of services. Not just any contractor is experienced enough to take on the next insulation project at your home.
Call The Professional Insulation Contractor Big Lake MN
For free inspection, call 763-271-8700 or visit Perfectexteriorsmn.com for more information about insulation contractor Big Lake MN.