Your Storm Damage Repair and Restoration Professionals in Edina, MN
Storm damage to your home can be devastating and require immediate action. Homeowners who take too much time to figure out what to do, how to fix their home, or what steps to take often get met with more expensive repairs and widespread deterioration.
Perfect Exteriors is here to help and will work swiftly to do a free inspection for an Edina storm damage restoration. We will put your home on the fast track to quality installation and products, provide affordable services, give high levels of support and service, and answer any questions that you may have along the way.
Put your mind at ease by working with the trusted professionals at Perfect Exteriors. Start the process of inspection, estimate, and renovation for an Edina storm damage restoration. We promise all of our customers that we are the most trusted and experienced restoration business in Edina, MN. Contact our team of storm damage contractors today to get started on your Edina storm damage repair and restoration needs.
Our Edina Storm Damage Repair Services
Are you in need of new materials? Maybe you need a specific section of your home repaired or restored? If so, Perfect Exteriors can help. Instead of waiting after your home has been damaged in a destructive storm, take action immediately to resolve the damage, save money, and prevent any future issues. Utilize Perfect Exteriors' Edina storm damage restoration services to help with widespread destruction on your home.
Storm Damage Roof Repair in Edina
Perfect Exteriors can help you replace your damaged roof after a storm. We have ample experience with helping repair roof storm damage, winter storm damage, and hail storm damage, ranging from minor repairs like shingle damage to major replacements like entire sections of the roofing structure ripped off of the home.
When you use our Edina storm damage restoration services, we will work quickly and effectively with our hail storm damage and roof storm damage repair to get your home back in pristine condition.
Edina Storm Damaged Siding Replacement
For siding storm damages, Perfect Exteriors and our storm damage contractors can also help all homeowners replace any damaged siding that is unstable after a storm.
Since we are a widespread and comprehensive company, we offer numerous siding materials to help you repair your home and match your current exterior aesthetic for a siding storm damage. Our experts are the leaders in siding storm damage for homeowners in Edina.
Storm Damaged Windows
Maybe your windows are cracked, shattered, or blown out after an intense storm in Edina. If so, contact Perfect Exteriors and use our Edina storm damage restoration services to replace your damaged windows and keep your home safe from future weather instances, break-ins, and structural instability. Perfect Exteriors can help you with bay and bow windows, sliding, casement, window brands, double hung, and picture styles.
Choose your specific type of window, and select your unique color and size. We offer window replacement and installation services for your personalized house, even for winter storm damage or hail storm damage.
Wind Damage Repairs in Edina
Contact Perfect Exteriors and our storm damage contractors today if your house has had wind damage from a local storm in Edina. We can help you replace any broken windows or shingles, structural pieces, and other concerns that can occur from all types of wind damage. We are the leader in helping repair wind damage, whether it requires minor repairs like replacing a few shingles or major renovations like replacing all of the windows.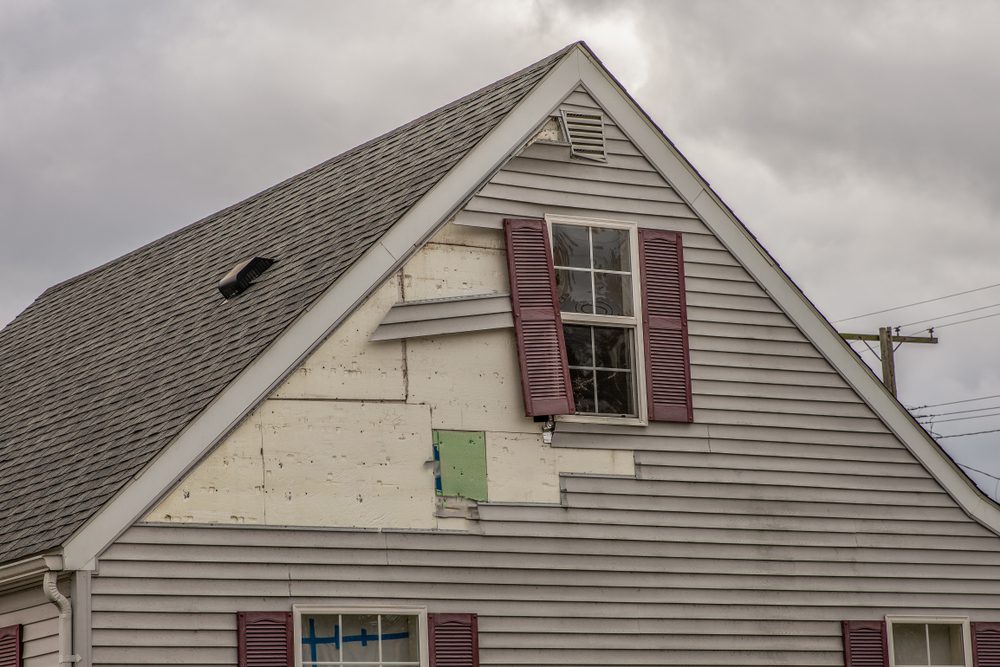 Trusted Edina Storm Damage Repair Contractors
Perfect Exteriors is the trusted and reputable choice for winter storm damage, ice storm damage, and roof storm damage repair in Edina. With our own Edina storm damage restoration, we offer multiple products, services, and price points to help you choose the ideal material for fixing your storm-damaged roof, windows, or housing structures.
Not only do we have ample experience in the industry, but we offer a free damage inspection that can help you save money in the long run, especially for hail storm damage and roof storm damage repairs. After the initial inspection, we can help talk you through insurance claims and stick by your side throughout the entire repair management process of an Edina storm damage restoration.
Free Storm Damage Inspection
Perfect Exteriors offers a free, no-obligation storm damage inspection. Instead of paying for your upfront inspection of the damage to your home, we provide a free analysis so you can save money and see why WE are the trusted choice for storm damage. Our winter storm damage contractors are experienced and well respected in the industry, offering a careful examination of your property before you have to pay a cent.
We'll Work With Your Insurance for Edina Storm Damage Claims
Perfect Exteriors makes the insurance process a breeze — we work with multiple types of insurance companies to get repairs done fast and without any hassle. We work directly with your insurance company to ensure you know the steps to file a claim, contact your insurance company, and follow up after the initial claim.
Complete Storm Repair Management Process
Perfect Exteriors has the widespread reach and expertise to oversee the entire storm repair management process and leave your property in a better state than when they arrived. If the thought of dealing with the aftermath of ice storm damage or any storm damage to your home is stressful, we can take the burden off you with our Edina storm damage restoration services.
We have ample years of experience in helping homeowners in the Edina area, fixing broken tiles, windows, and roofing materials to help with the structural stability of your home.
Contact Your Trusted Edina Storm Damage Repair Experts For a Free Estimate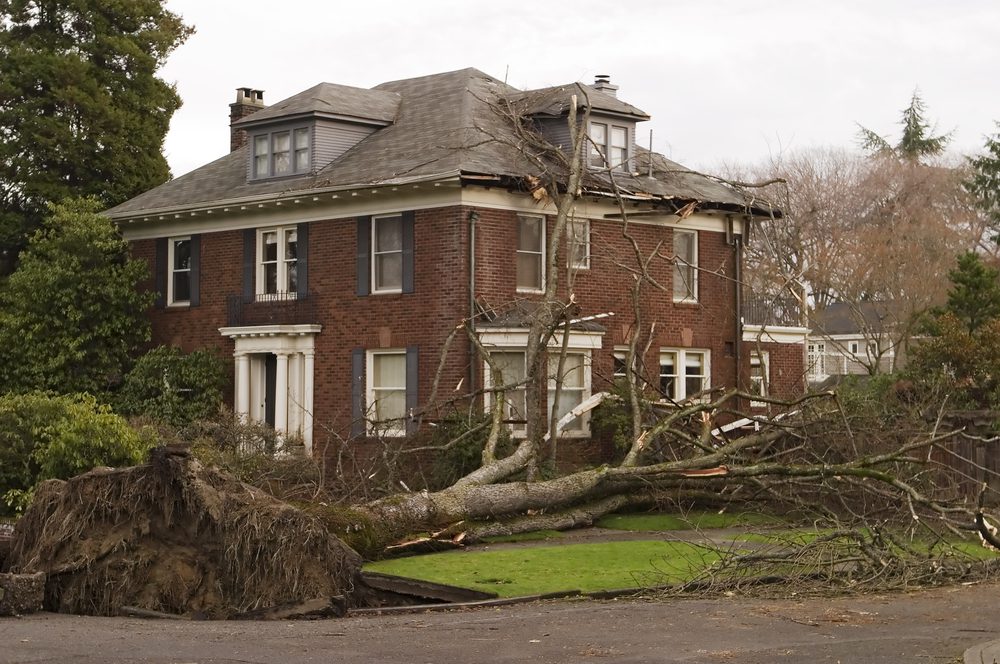 Are you in need of ice storm damage or siding storm damage repair? Have strong winds decimated your house? We offer free consultation, comprehensive services, and fair pricing for Edina homeowners who need to re-secure their houses so they feel safe against future inclement weather.
We offer a completely free remodeling estimate for the necessary projects on your home. Whether you need estimates for siding, windows, or roofing materials, we can do it all, even for ice storm damage. All you have to do is fill out our online form to receive an estimate for your roofing, siding, gutter, or window repair.
We have the best prices for Edina storm damage repair. We can help put your mind at ease after a destructive wind storm, hail storm, snowstorm, or rain storm in your local area. Contact Perfect Exteriors today to get a free estimate for your Edina storm damage repair and restoration needs.
Get Your Free Estimate