Your Storm Damage Repair and Restoration Professionals in Eden Prairie, MN
When a storm strikes and damages your home, the best thing you can do for yourself and your home is to act quickly. Perfect Exteriors is the ideal solution in Eden Prairie, Minnesota. The longer you wait to repair any damage, the costlier the job will be.
For fast and high-quality Eden Prairie storm damage repair, Perfect Exteriors is there to help. As the leading Eden Prairie storm damage repair and restoration professionals, we'll get your home back to its pre-storm condition in no time.
We're ready to tackle wind damage, winter storm damage, roof damage, ice storm damage, hail storm damage, siding storm damage, and more. Not only can we provide you with Eden Prairie storm damage restoration quickly, we offer a free estimate to ensure you know what to expect and will be happy with our services. Contact our team today to get started.
Our Eden Prairie Storm Damage Repair Services
Regardless of the type of storm damage your house has experienced, it's devastating. Our professionals at Perfect Exteriors have several products and services that will help assess and repair all your Eden Prairie storm damage.
Storm Damage Roof Repair in Eden Prairie
Usually, roofs are what take the brutal beating of various storms. Perfect Exteriors can help with repairing roof storm damage or replacing your roof if necessary. We offer everything from minor repairs to total replacements.
No matter what damage your roof has seen, we're able to get your home back to its original condition quickly and efficiently. We have experienced storm damage contractors that only work on roofs with the highest standards in mind. You can count on Perfect Exteriors if it's damaged from an ice storm, hail, or another storm.
Eden Prairie Storm Damaged Siding Replacement
Perfect Exteriors isn't just capable of repairing and replacing your roof with storm damage. We understand that ice and hail storm damage can ruin your siding. Our full-service company can ensure your damaged siding is repaired or replaced once the storm has passed.
Having siding that's up to code and done by professionals who know what they're doing can protect your home from the elements. You'll be able to work with our staff to decide on the perfect siding material for your home that you'll be happy with.
Storm Damaged Windows
Next to your roof, windows are prone to damage from various storms. Getting your window or windows replaced or repaired as soon as possible is essential. You'll want to ensure they're fixed to prevent debris from entering your home. Plus, it will keep you and your family from the elements.
We only work with the best window installation professionals to ensure everything is done correctly and that you and your family will be safe inside your home. Perfect Exteriors will send out our contractors to assess the damages and decide if repair or replacement is the route they need to take.
Wind Damage Repairs in Eden Prairie
Besides ice and winter storm damage, our contractors are capable of handling wind damage repairs in Eden Prairie. Wind is a powerful element that can easily cause subtle to severe damage to your roof and windows.
After the storm has passed, we'll assess the damage done by the wind and determine the best course to take to ensure it's repaired quickly. This includes repairing gutters, cleaning them, and installing new ones, window replacements, and more.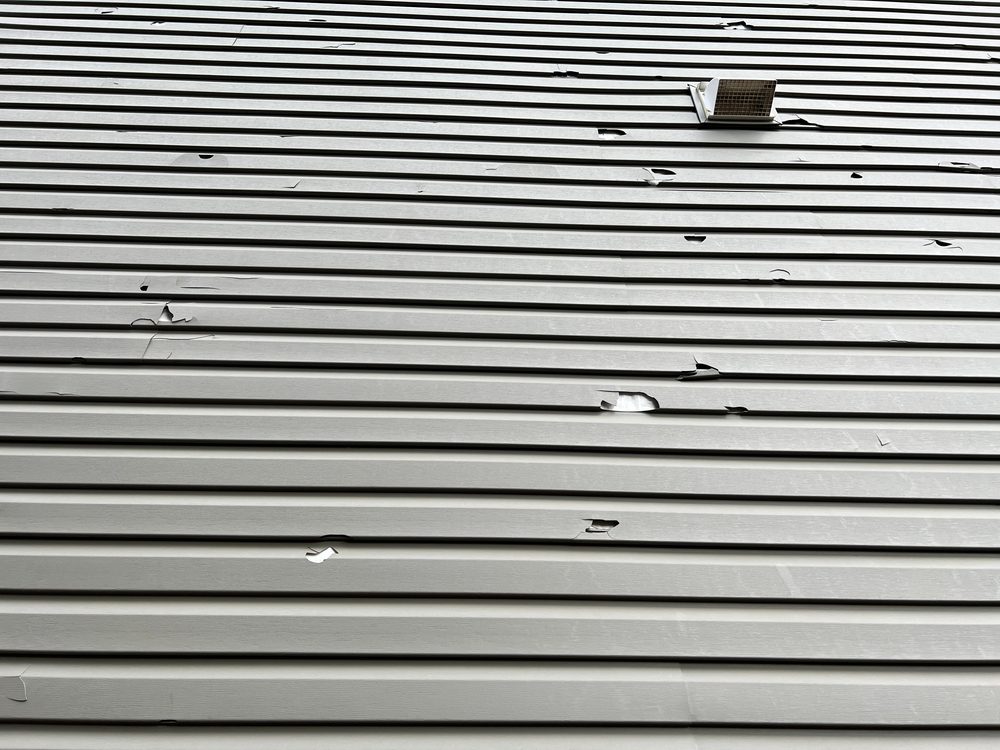 Trusted Eden Prairie Storm Damage Repair Contractors
When it comes to getting your home's storm damage repaired, you only want to go with trusted professionals. Perfect Exteriors is the most trusted Eden Prairie storm damage restoration company, with several years in the industry.
We know how devastating storm damage can be, and we'll work to fix your home and relieve your worries. We offer additional services like:
Free Storm Damage Inspection
Keeping your home safe is essential to everyone at Perfect Exteriors. That's why we provide free storm damage inspections to all of our customers in Eden Prairie and the surrounding areas. We'll send a contractor out to assess the damage to your home after a storm and provide a report with all our findings free of charge.
We'll Work With Your Insurance for Eden Prairie Storm Damage Claims
Not only will Perfect Exteriors handle all your Eden Prairie storm damage repairs, but our contractors also specialize in storm damage claims in Eden Prairie. We'll work with your insurance company to ensure that you and the company file the claim correctly to get the full coverage you deserve for restoration of storm damage.
We know how frustrating, tedious, and confusing insurance claims can be, so we want to help. We'll inspect your property for you, identify any damage, and then work with an insurance adjuster from your insurance company to get your claim approved.
Complete Storm Repair Management Process
There's no need to worry about where your contractors are at in the repair process. Our contractors at Perfect Exteriors ensure that the process is as stress-free as possible for you and your family.
From start to finish, Perfect Exteriors' contractors will handle everything. From assessing the damage and working with an insurance adjuster to ensure you're getting the right amount of coverage to a timely repair, you can trust and rely on us.
No matter what needs repairing or replacing, we'll ensure we leave your home in better condition than we found it.
Contact Your Trusted Eden Prairie Storm Damage Repair Experts For a Free Estimate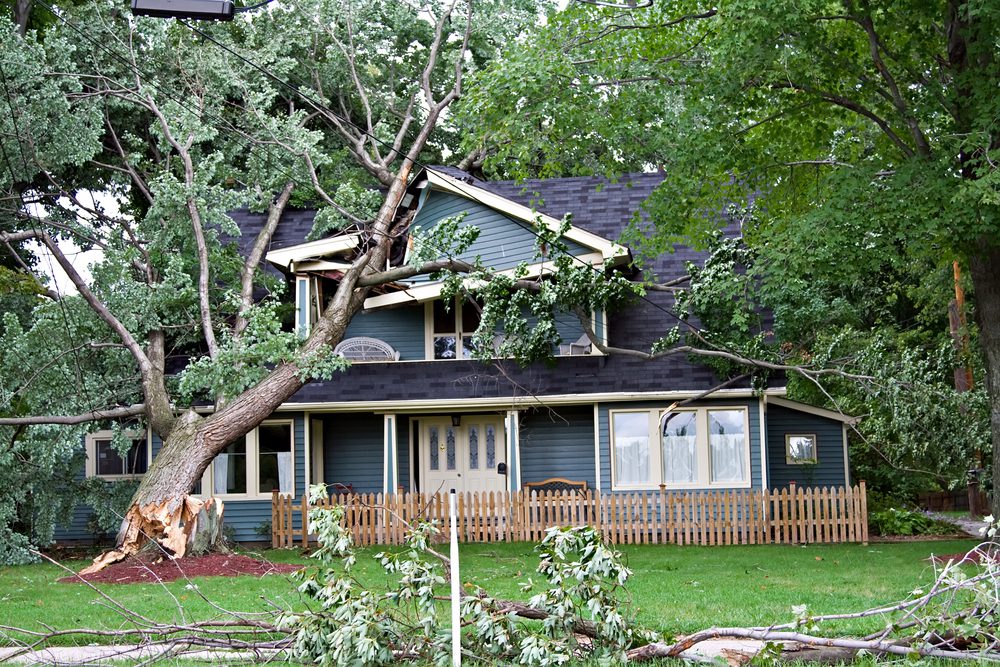 Dealing with roof and siding storm damage isn't fun by any means and can be stressful. Unfortunately, when you live in an area that sees its fair share of severe weather, having an Eden Prairie storm damage restoration company you trust can make the process ten times easier.
From ice storm damage to hail storm damage and everything in between, you can rely on the Eden Prairie storm damage repair professionals at Perfect Exteriors. Our storm damage contractors have years of experience helping people in Eden Prairie repair their homes due to damage from winter storms, hail storms, and more.
Perfect Exteriors offers a free storm damage assessment and estimate so you can better understand what needs to be done and how much it will cost. Contact us today so we can handle all your Eden Prairie storm damage repairs.