Looking for Window Replacement Maple Grove MN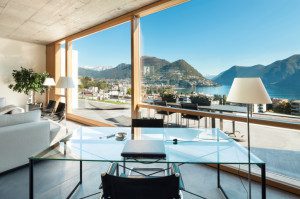 It is a fact that windows age over time and a window replacement is your easiest solution. If you are looking for a window to replace your current one, you need a window replacement Maple Grove MN specialist that has a wide variety of options for you to choose from. Not only do you need access to variety when it comes to style, but you also need a high quality installer. The right window replacement Maple Grove, MN Company can offer all of this and more.
Is Your Current Window Tossing Out Money?
If your window is old, you are likely leaking money right out of your window. Old windows get beaten down by the weather and become less energy efficient over time. This means that you need access to energy efficient replacement windows designed to help save you money and cut energy costs. Old windows are often the most common reason for needing replacement window services. If you have old windows, now is the time to find out how much money you can save by getting more energy efficient options installed in your home.
What to Look For?
If you notice a leak or draft coming through your window, now is the time to do something about it. Leak or drafts are often the sign that your window is not fully sealed. If you choose window replacement in the event of a leak or draft, you will get peace of mind. We specialize in creating a seal that will not allow moisture or air to escape.
Did Your Window Break?
Sometimes life throws unexpected curve balls your way in the form of a baseball through your window. If your window becomes broken or cracked, you need a replacement window installed quickly. We understand that emergencies happen and life throws things your way that you can't always plan for. For this reason, our replacement window services are designed to help you replace your cracked or broken window in the shortest amount of time possible. You can count on us when you need a replacement window most.
Experience You Can Count On
We are a reliable replacement window company that you can count on for all of your wide ranging needs. We strive to offer high quality at affordable prices for all of our customers.
Call The Window Replacement Maple Grove MN
Call us today at (763)-271-8700 for a no pressure, no hassle price quote. You can also visit our website Perfectexteriorsmn.com to know more about window replacement Maple Grove MN .