Finding Window Replacement Company Near Brooklyn Park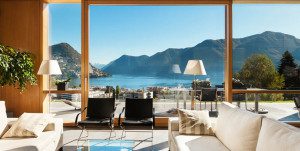 There are many different ways to update your home, but window replacement is one of the most affordable and transformative options. Don't you want to let a little light in? If your windows are aged and you are in need of an instant upgrade, you need access to a window replacement company near Brooklyn Park that meets all of your wide ranging window needs. Deciding on windows is not always an easy decision to make. You need professional advice that makes the process simpler just for you.
What Do Windows offer?
Windows have eth ability to modernize your home and add an element of beauty. Natural light will open up your home and make it appear that you have more space. When you are looking to add value to your home, finding a window replacement company near Brooklyn Park is the first step. Windows have the ability to make all the difference and are still a cost effective way to upgrade your home. Adding value doesn't have to cost you big-time. With the help of the right window replacement company you can save money and still get access to the window styles that you love most.
So Many Style Options To Choose From
The best part about shopping for replacement windows today is that there is so much more variety to choose from. There are countless style options that can really make a statement. You can opt for circular, rectangular or even palladium windows. Whatever type of style you are looking to create, we have replacement windows that fit your needs. Your vision can easily be transformed into a reality with our expertise and wide variety of replacement windows.
Energy Efficiency
Replacement windows can add style and beauty to your home, but they can also be an energy efficient alternative. If you have old windows, you are likely wasting money right out the window. Upgrading to a more energy efficient option would save you a lot of money over time. We have a wide selection of energy efficient replacement windows that you can choose from. Our installation is of the highest quality and we have experience that you can count on.
Call The Window Replacement Company Near Brooklyn Park
Call us today at (763)-271-8700 for a no pressure, no hassle price quote that you can depend on. We offer the very best and are an industry leader for a reason. You can also visit our website Perfectexteriorsmn.com to know more about window replacement company Near Brooklyn Park.