Quality Service of Window Replacement Company in Brooklyn Park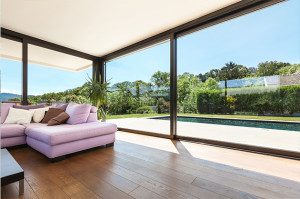 Do you have a broken or cracked window that needs replaced immediately? Are your current windows old and in need of a quick upgrade? Do you think that energy efficient windows are the way to go? These are just some of the many reasons why you should consider window replacement services. A window replacement is needed for a variety of reasons, but the result should always be the same. A window replacement should be high quality and affordable, but also add value and visual appeal to your home. We are the window replacement company in Brooklyn Park that is ready and willing to help with all of your varying window needs.
Why Choose Us?
We are a window replacement company in Brooklyn Park that is dedicated to providing customers with the windows that they need. We offer high quality at reasonable prices that the competition just can't beat. Not only do you need a high quality replacement window, but you also need installation that is expert-level. We offer both and strive to provide the entire Brooklyn Park region with replacement window services that you can count on. Choosing us I simply choosing the very best in the industry.
Old Windows Let In Cold Air and Let Money Out
The most common reason for needing replacement windows id due to windows that are old. Do you know that if you have old windows in your home you are letting money go right out the window? Old windows will create a draft in your home that only raises the cost of your energy bills. However, by choosing our window installation services, you can save money on your energy bills right away.
Cost Effective Choice
This means that new windows are a cost effective solution that will pay off over time. Don't let money just fly out your old window. Now is the time to call on a window company that you trust to give you a more energy efficient option. A draft or leak is the sign of a problem and you should call o us when you first notice this type of issue.
Call The Window Replacement Company in Brooklyn Park
You should not wait any longer to get your very own replacement windows installed. Call us today at (763)-271-8700 for a no pressure, no hassle price quote that will blow your mind. High quality at affordable prices is what we are known for. You can also visit our website Perfectexteriorsmn.com to know more about window replacement company in Brooklyn Park.