Reputable Window Repair Contractor Brooklyn Park MN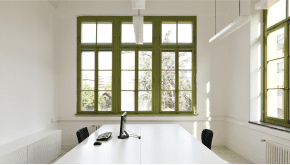 What a difference a window can make? Windows have the ability to let in natural sunlight and add a new dimension to any room in your home. This feature adds character and charm without being overpowering. If you are thinking of purchasing new windows or are in need of a window installation provider, you should choose a window repair contractor Brooklyn Park MN with a reputation for excellence. We are the window expert that you can turn to for any window needs or concerns. Adding a bit of light to your home should not be a hassle.
Let The Light In
When it comes to windows there are many different styles and sizes that you can choose from. We offer a variety of options and have eth knowledge needed to help you make the best choice. Now having beautiful windows to let the light in is easier and more affordable than ever before. We are the window company in Brooklyn Park, MN that can handle all of your wide ranging window needs. No matter how large or small the amount of light you want let in your house is, we've got you covered.
Save Money Over Time
Do you know that if you have old windows in your home you are letting money go right out the window? Old windows will create a draft in your home that only raises the cost of your energy bills. However, by choosing our window installation services, you can save money on your energy bills right away. This means that new windows are a cost effective solution that will pay off over time. Don't let money just fly out your old window. Now is the time to call on a window company that you trust to give you a more energy efficient option.
Installation Matters
You might not realize it but choosing the right installer for your windows is a major decision. If you want to ensure that the window installation process is stress free, you will choose our high quality window installation services. We know what you are looking for and make it our priority to provide the services that make your life easier. Windows let light in and should not be a hassle to install.
Contact The Window Repair Contractor Brooklyn Park MN
Call us today at (763)-271-8700 for a no pressure, no hassle price quote that you can count on to be reliable. You can also visit our website Perfectexteriorsmn.com to know more about window repair contractor Brooklyn Park MN.