Top Skylight Repair Contractor Monticello MN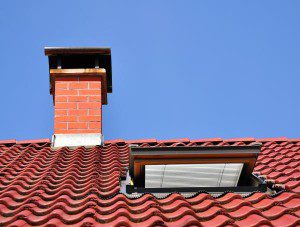 Did a hail storm leave you with a damaged roof and skylight? Sounds like you need a top roofing and skylight repair contractor! Monticello, MN homeowners can turn to Perfect Exteriors of Minnesota for prompt, affordable help with storm damage!
Hail stones can range in size from a small pea to a baseball or even larger! Hail occurs as water droplets move through the cold regions of the upper atmosphere on air currents. As the droplets cycle through the cold, they collide with other droplets, forming increasingly larger hail stones.
Hail can fall at speeds of over 120 miles per hour, so it's no wonder they can punch through your home's skylight with such ease!
What's more, hail can also bring down tree branches that can crack or damage your skylight. Roofing and gutter damage is also commonly the result of this variety of wild weather. So why not turn to a contractor who can fix it all?
As the region's most reputable skylight repair contractor, Monticello, MN residents turn to Perfect Exteriors for of their repairs. We can fix not only your skylight, but also your windows, roof, gutters and other storm damage!
Licensed Skylight Repair Contractor Monticello MN
We stand behind our work with a total guarantee and we're fully bonded, licensed and insured, so you can work with us with confidence.
Remember, an improperly installed skylight can cause serious collateral damage in the form of leaks, ice dams and other roofing damage. So don't trust your home's skylight to an amateur; turn to Minnesota's favorite skylight repair contractor!
Contact Us For Skylight Repair Contractor Monticello MN
Monticello, MN property owners are invited to call the friendly team at Perfect Exteriors of Minnesota to request a no pressure price quote at 763-271-8700. Visit Perfectexteriorsmn.com for more information about skylight repair contractor Monticello MN.