Expert Skylight Repair Contractor Brooklyn Park MN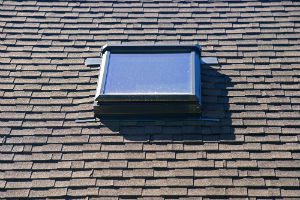 Are you in the market for a great skylight repair contractor? Brooklyn Park, MN property owners call upon the experts at Perfect Exteriors of Minnesota, where we specialize in skylights, replacement windows, roofing, gutters, siding, insulation and so much more!
A new skylight will bring lots of benefits to your home in terms of energy efficiency. Today's most popular skylight models are extremely energy efficient, and many carry an Energy Star rating.
Skylights can reduce electric bills since you'll have more natural light available during the day.
A vented skylight, that is, a skylight that tilts open to the outdoors, can serve to ventilate your home by releasing the hot air that collects at the ceiling (remember, hot air rises!) This serves to keep your home much cooler.
A new skylight may also feature an insulated frame, along with a double pane of glass and a special coating that serves to prevent UV rays and heat from entering your home. These features make a new skylight much more economical and energy efficient than older models.
So if your home's skylight is damaged, consider replacing it and upgrading to a new, energy efficient model. In fact, if you purchase an Energy Star-rated skylight, you could be eligible for a tax incentive!
Leading Skylight Repair Contractor Brooklyn Park MN
As a leading skylight repair contractor, Brooklyn Park, MN residents turn to us for all their skylight repairs. In addition, we offer a guarantee on our workmanship. Plus, we're fully bonded, licensed and insured, so you'll enjoy total peace of mind when you work with our team.
You need your skylight installed the right way because an improperly installed skylight can result in serious problems such as leaks and roofing damage. You can't trust your home's skylight to an amateur; you need a professional who will get the job done right the first time! Our expertise is just one reason why we're Minnesota's favorite skylight repair contractor!
Contact Us For Skylight Repair Contractor Brooklyn Park MN
Brooklyn Park, MN property owners can call Perfect Exteriors of Minnesota to request a no obligation price quote at 763-271-8700. Visit Perfectexteriorsmn.com for more information about skylight repair contractor Brooklyn Park MN.