Professional Skylight Repair Contractor 55362 or in Monticello Area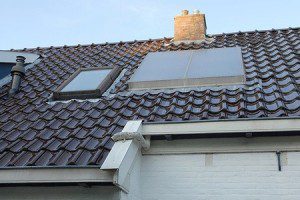 A skylight adds an element to your home that is simply breathtakingly beautiful. If you have a skylight you already know the amazing difference sunlight can make to any space in your home. The ability to look up and see sunlight or view the starry skyline at night is something that can transform your living space.
Skylight Repair Contractor 55362 That You Need
However, if you have a skyline, you might need a skylight repair contractor in 55362 zip code or Monticello, MN area to take care of any issues that come up.
Not Free of Problems
There is no other fixture in your home that adds the levels of beauty found in a skyline. However, when an issue with your skyline arises repairs can be pretty inconvenient. The main cause of inconvenience is due to access, but a professional skylight repair contractor in Monticello, MN knows the best methods to use.
What Repairs Are Most Common?
When it comes to skylights, the most common issues involve leaks. Fixing a leak is often the most reported problem with skylines and it is a pretty easy and standard fix if you choose a qualified and experienced skylight repair contractor. The main cause of most leaks involving a skylight can be attributed to a flashing problem.
Flashing is the metal application used to outline the skyline view, but over time leaks can occur slowly. It is often difficult to notice flashing leaks at first, but once they worsen they can get your attention fast. Most skylights that are installed by a professional will be water tight for many years, but problems can't be ruled out altogether. If you are dealing with a leak, you need a skylight contractor that is qualified to repair it fast. We have the experience needed to assess the damage quickly and finish the repair in the shortest amount of time possible.
Return to Beauty
If you have a skylight that is leaking or in need of some other type of minor repair, we can get the job done right the very first time. We have the necessary experience dealing with skylights and know exactly how to access them with ease. There is no issue that we have not seen before or are not capable of repairing. Call us today at (763)-271-8700 for a no pressure, no hassle price quote for our skylight repair services. Now beauty can be returned to your home with a repaired skylight.
Call The Professional Skylight Repair Contractor 55362
For free inspection, call 763-271-8700 or visit Perfectexteriorsmn.com for more information about skylight repair contractor 55362.