Top Skylight Repair Company Monticello MN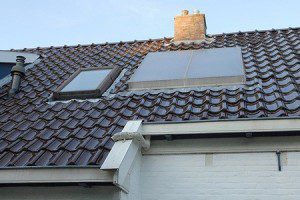 Are you seeking a top skylight repair company? Monticello, MN residents can turn to Perfect Exteriors of Minnesota for a skylight repair or a new replacement skylight.
If you have an old, outdated skylight, you may find that it's a better decision to replace the skylight instead of repairing it. In fact, if you decide to replace instead of repair, you may wish to opt for a skylight that carries an Energy Star rating. This means the skylight is verified to help reduce energy bills by enhancing your home's energy efficiency.
Energy Star ratings are given to skylights, windows and appliances that meet guidelines and undergo independent testing by the National Fenestration Rating Council (NFRC) and the U.S. Department of Energy (DOE).
Energy Star skylights must also meet performance requirements for each climate region of the U.S. Minnesota is located in the northern region. The other three climate regions are the north central, south central and southern regions.
Similar to windows, Energy Star-rated skylights have a few unique features, such as:
multiple panes of glass
a gas-filled space between the panes of glass
warm edge spacers to seal the area around each glass pane, while maintaining the dead space
between the panes (this serves as an insulator);
low-e glass that filters UV rays;
and a high quality insulated frame.
Energy Star skylights will keep your home cooler in the summer and warmer in the winter. This reduces energy costs and promotes conservation. Skylights also offer natural light, reducing the need to turn on lights!
If you opt to install a new Energy Star skylight, you'll enjoy a tax benefit too!
Licensed Skylight Repair Company Monticello MN
Perfect Exteriors of Minnesota guarantees each and every project. We stand behind our workmanship with confidence so you can too! We're also licensed and insured.
Call The Professional Skylight Repair Company Monticello MN
Turn to a professional skylight repair company! Monticello, MN residents can call Perfect Exteriors to request a price quote at 763-271-8700. Visit Perfectexteriorsmn.com for more information about skylight repair company Monticello MN.