Leading Skylight Repair Company 55365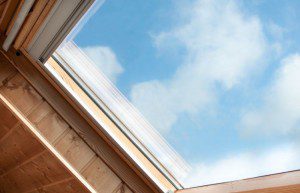 Are you in need of help from a leading skylight repair company (55365)? Minnesota property owners trust the expert team of professionals at Perfect Exteriors of Minnesota for all of their skylight repairs.
Skylight Repair Company 55365 And Other Services
In addition to skylight repairs, we can also help with other home improvement projects, such as roof repairs, siding installation, gutters, insulation and beyond.
There are several different types of skylights, such as fixed skylights with panels that don't open and vented skylights, which open to allow ventilation. Whatever style you have, the experts at Perfect Exteriors can perform repairs on all of them!
Tubular skylights are an increasingly popular type of skylight, which can be used to illuminate small areas such as hallways or bathrooms. These tubes can be installed in areas where typical skylights won't work due to the presence of an attic or crawlspace.
Tubular skylights use reflectors to move the light from the opening on the roof down and into your home. They're a wonderful way to add natural light to your home. These skylights are also called light tubes and sun pipes.
Whether you have a tubular skylight, a vented skylight or a fixed skylight, proper installation and routine maintenance is absolutely essential. You need an experienced skylight repair company (55365) to help and that's precisely where Perfect Exteriors can assist!
As a leading Minnesota skylight repair company (55365), our company is fully licensed and insured. We also provide a guarantee on all of our work. We believe it's important to stand behind our work with confidence so you can too!
Call Us For Skylight Repair Company 55365
Property owners can call Perfect Exteriors of Minnesota today for a no hassle price quote. visit Perfectexteriorsmn.com for more information about skylight repair company 55365.