Reputable Skylight Repair Company 55362 or in Minnesota Area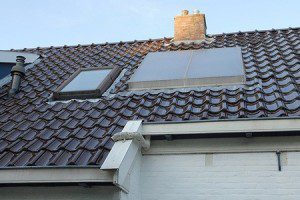 Are you seeking a reputable skylight repair company (55362)? Minnesota residents turn to the professionals at Perfect Exteriors of Minnesota, as skylights are just one of our many areas of specialty. In addition to fixing a leaking skylight, we can also help with other projects like roof repairs, siding, gutters and other home improvements.
A skylight can bring lots of great benefits to your home. The added light can reduce the need to turn on lamps and other lights in your home, resulting in great energy savings. Skylights also deliver lots of natural light, without compromising your privacy as occurs with large windows.
The natural daylight also serves to combat the effects of seasonal affective disorder and depression; conditions that commonly occur in the winter months due to decreased light exposure.
Many skylights also open, delivering a great ventilation to your home. Heat rises, so opening your skylight in the warm summer months will help excess heat to escape, keeping your home cooler and reducing your energy bills.
Skylights bring lots of benefits to your home, but a broken or damaged skylight can cause serious damage to your ceilings and roof. But that's precisely where we can help! Whatever the nature of the damage, Perfect Exteriors can assist!
Leading Skylight Repair Company 55362
As a leading skylight repair company (55362), we're fully bonded, licensed and insured. In addition, we offer a guarantee on our workmanship, and your skylight is typically covered by a manufacturer's warranty too, so you can be confident in your purchase, installation or repairs.
An improperly installed skylight can cause leaks and serious roofing problems, so don't trust your home's skylight to just anyone! Trust the team at Minnesota's favorite skylight repair company (55362)!
Contact Us For Skylight Repair Company 55362
Homeowners can call Perfect Exteriors of Minnesota today at 763-271-8700. visit Perfectexteriorsmn.com for more information about skylight repair company 55362.