Perfect Exteriors of Minnesota: Your Trusted Installer of LP SmartSide Siding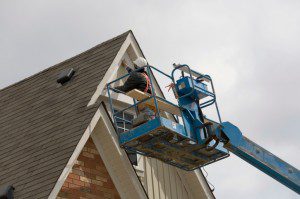 Siding installation is among the most popular home improvement projects in the country. This is because new siding offers a number of benefits to homeowners. The most notable among them is the ability to fully customize your home, helping you achieve the outdoor appearance you've always wanted to have. One of the highest quality siding products you'll find on the market today is LP SmartSide.
With its natural beauty and strength, it continues to be a favorite among local homeowners. Fortunately, you don't have to look far when you're ready to install this product. Perfect Exteriors of Minnesota is a certified installer of LP SmartSide in the region.
Unique Features and Benefits of LP SmartSide
There are many benefits for choosing LP SmartSide for your siding project. Here are some of them:
● Superior Durability – This product has been tested both in real-world conditions and laboratories to test their strength and durability. Because it can withstand intense conditions, including storms, tornadoes, and snow, LP SmartSide offers decades of protection for your home.
● Beauty and Style – LP SmartSide comes in a wide array of colors and styles to suit just about any architectural design. With four collections available in many customization options, you can provide your home with the style you're looking for. In addition, all LP SmartSide siding products are pre-primed at the factory, making it easier to apply the paint color of your choice.
● Ease of Use – Since it is lighter and less likely to break during installation compared with other options, LP SmartSide offers a fast and easy application.
● Eco-Friendliness – This product is composed of renewable and natural resources, making it a friendly solution for your family and the environment.
Ensuring Quality Installation All the Time
If you have old, worn out, and inefficient siding, you should definitely consider investing in a siding replacement project. Updating your siding can dramatically boost your home's appearance, as well as its protection against the weather. Perfect Exteriors of Minnesota can install beautiful and durable LP SmartSide siding for your home. No matter what your budget or style preference is, you can expect nothing but the best from our certified installation team.
Call Perfect Exteriors of Minnesota today for a FREE Estimate!
Get a no-obligation consultation and FREE estimate today by calling us at (763) 271-8700 or by filling out our request form. Our professional staff will be glad to assist you with your needs.