The Right Siding Company St. Michael MN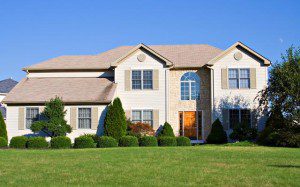 Many homeowners assume that having new siding installed on their house is pricey and out of their budget, but in truth the entire job of replacing siding is typically much more affordable than they realize. Today's siding is easy to cut and install and even comes in prefab sheets that are more affordable for contractors than individual pieces.
Save Money By Hiring Siding Company St. Michael MN
Using the right siding company St. Michael MN can also help you to save money on utility bills overall. How so?
1. A siding company can also install new windows.
When you need to have siding replaced why not consider getting new windows for your home as well? Even if you replace a few windows in one particular area of the house with something energy-efficient and more well-insulated, you can save hundreds of dollars every year on heating and cooling costs. Windows are often the most common areas where a home loses heat during winter or allows heat in during summer, so having them replaced when you have your siding replaced can mean a tremendous cost savings over time.
2. New siding can work to better insulate your home.
When old siding has cracks or gaps where pieces connect, this in turn can allow in cold air during winter and warm air during summer. While your insulation does the bulk of work in keeping a home protected against the elements, the siding you choose also works to keep a home warm or cool. If you install lighter siding this can actually reflect the sun's rays rather than absorb them, which is a good choice for tropical areas. In turn you'll pay less for utility costs and save money.
3. Bundling services can save you money.
When you need new siding, you might ask the siding company St. Michael MN you hire if bundling services can save you money. They may offer to insulate your attic or add weather-stripping around your windows for a lower cost than if you had these services done separately. This will save you money on the cost of home repairs but these services can also help to lower your energy costs as well! Blown foam insulation typically works to protect your home better than standard fiberglass, and updated weather-stripping will protect against leaks around your windows. In turn you'll lower your utility costs while saving money on the siding work you need to have done!
Call The Expert Siding Company St. Michael MN
For free inspection, call 763-271-8700 or visit Perfectexteriorsmn.com for more information about siding company St. Michael MN.