Reputable Siding Company Rogers MN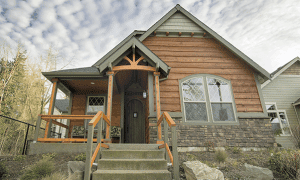 A typical siding company in Rogers, MN doesn't have a lot to offer; they can perform some minor repairs, or a standard installation of siding on your home, and that's about it. A contractor like Perfect Exteriors can not only handle everything a traditional siding company in Rogers, MN can do, but they can help with a myriad of other exterior renovation projects as well – and help you save significantly along the way.
When it comes to exterior renovation and repair projects, there is little that Perfect Exteriors is not capable of. All of their construction, maintenance, and repair crews are held to the highest standards of training, and they can assist with everything from roofing and insulation, to storm damage repair, winterization, re-shingling, gutter work, and of course siding repair and replacement. No other siding company in Rogers, MN boasts such broad expertise and capability.
Affordable Siding Company Rogers MN
This wide capability is what enables Perfect to offer such competitive pricing as well. The more services you contract with them for, the more they are able to save you through bundling. Having Perfect handle a series of renovations for you can often save you huge amounts of money compared to hiring contractors with less versatility.
Call Us For Siding Company Rogers MN
Call or contact Perfect Exteriors today and see for yourself why they are so much more than a typical siding company Rogers MN.