What to Consider When Hiring Professional Roofing Shakopee MN Services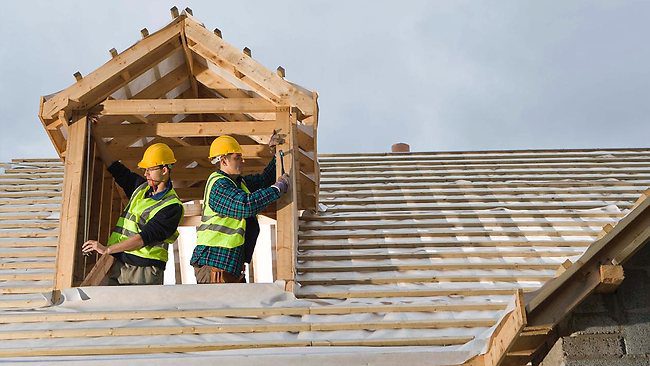 So, you're thinking about getting your roof repaired or replaced. That's great! It's always a good idea to perform the necessary maintenance jobs to have your house up to code at all times. When it comes to our roofs, however, it's important that we hire the best roofing services we can find. Because our roofs play an important role in protecting our homes, our loved ones, and our possessions from the elements, we should take the time to find only skilled professionals to do the repair jobs for us.
Find out what you need to consider when hiring professional roofing Shakopee MN services to get the best bang for your buck.
3 Things to Consider When Hiring Professional Roofing Services
Experience and Years in the Business – Someone who's been in the industry of roof repairs for a longer time probably has more experience dealing with all the unique problems our roofs could have. When you hire a professional to your roofing job done for you, you will want someone who knows what they're doing to make sure that you're not left with a faulty repair. Find out how long your roofing service has been in business to gauge their expertise.
Trained Professionals – There are some roofing services that employ poorly trained and unprofessional amateur workers to render their services. While this might seem cheaper for most, this could also lead to a poor roof quality that could give in to damage, wear, and tear sooner rather than later. Ask your roofing service how their workers are trained and look for certification to verify their training.
Price and Affordability – No one wants to shell out too much cash on a roof repair. When choosing the roofing company to do the job for you, ask for their rates and get a quote on the job you want to get done. The best roofing repair services will give you a fee estimate that isn't only within your budget, but the best value for your money.
Still seeking the best roofing services for your needs and preferences? Perfect Exteriors offers all of these qualities and more. People will agree that the best roofing Shakopee MN has to offer is Perfect Exteriors, so if you want to get the best bang for your buck and the highest level of service for your roof, make sure you contact Perfect Exteriors today.
Call Us For A Roofing Shakopee MN
Contact us today to request a free estimate or to ask us any questions you may have. You may call us at (763)-271-8700, or visit Perfect Exteriors for more information about roofing Shakopee MN.
>