Finding The Right Roofing Services Rogers MN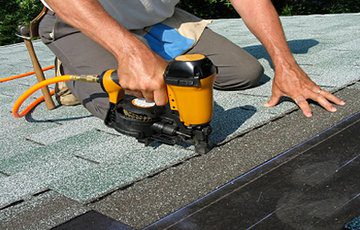 Craigslist has gotten a bad rap over the years. Between the various scams, false advertisements, serial killings, etc. have all painted the website in a rather dark light. While some great and legitimate services, items, jobs, and so on can be find on the site it's always a bit of a game of Russian roulette. This can be especially true when hiring a roofer.
Don't gamble with the roofer over your head
Knowing exactly who and what you are hiring to fix any repairs or to replace the roof its self is a major part of finding the right person or company for the job. While Craigslist might offer a lot of options in this field, you can't be 100% sure of what or who you are getting without a little more research. Company websites are often a good sign as it shows that the company understands the current market and reflects a sense of high quality. Another great sign is videos or pictures of past projects. While these can be faked it would require far more effort and money to do so than it would to just do it for legitimate projects.
Craigslist alternatives
There are many other great websites that allow for searching an listing of various professional services. In this case professional roofers. www.perfectexteriorsmn.com for example is an invaluable resource for finding any contractor including roofers that service areas in or near MN. There are other similar sites that also offer reviews and rating of the various contracting and/or roofing companies/people. However, some of these sites require a paid membership. On top of that reviews can be sketchy online as some unscrupulous companies will post fake reviews. These reviews can play up a business to make them sound far more qualified than they really are or worse post false negative reviews of competitors to damage their business. A good rule of thumb is that if a number of different reviews either good or bad mention similar items they might hold some truth. However, if these similar items have also very oddly similar wording then they might be fake.
Summary
Craigslist can be a great tool for finding many different kinds of things successfully. However, professional services are typically pretty scattershot in regards to their skill, pricing, and expertise. Finding and using an alternative website or resource to find the right roofing contractor can and is often a far safer and better options.
Call Us For A Roofing Services Rogers MN
Contact us today to request a free estimate or to ask us any questions you may have. You may call us at 630-963-1555, or visit Perfect Exteriors for more information about roofing services Rogers MN.