Finding Roofing Services Monticello MN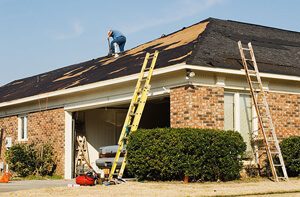 When the song Rain drops keep falling on my head starts to become more a reality than just a catchy jingle you might need a new roof. While we all enjoy looking up at the night sky over our heads as we go to sleep unless you're camping or have a skylight above your bed this might not be the most ideal situation. Our roofs are the silent partner in our homes that we often forget about until they no longer start doing their job. This usually signals the start to an extended bought of obscenity from the owner followed by the search for someone to help fix the problem.
The World Wide Web
One of the first places people go to find answers is the internet. This is as true for finding a roofing contract as trying to figure out where that strange asparagus smell is coming from. However, as with anything on the internet, making sure that you find verifiable and accurate information might be more difficult. Anyone can post anything they wish about anything they want on the web. This unfortunately leads to a lot of wrong or misunderstood information floating around. Thankfully there are a number of legitimate and proven websites out there that can take some of the guess work out of your internet search. Websites such as www.perfectexteriorsmn.com for example are wonderful resources for finding any kind of contractor for just about any kind of job in and around MN.
What to look for in a roofing contractor
There are a few key items that you would want to find out about a contractor before hiring them. For starters when they would be able to start work on the roof. This might not seem like much of a big deal at first but some contractors' book up fast and might be able to get to the job its self for a month or more. Depending on the severity of the damage to the roof this could be a huge problem. Another major thing that you will want to know before hiring the contractor is the overall estimate of the job. This might seem like another no brainer but knowing exactly what the cost is and what is put into that cost will give you a better idea of how much individual aspects of the roofing job will cost. This can be handing when comparing estimates as one contractor might charge more for a particular item for a reason. This way you know that despite not hiring the cheaper contractor you are getting more out of your money comparatively.
Contact Us For Roofing Services Monticello MN
To schedule a free inspection, call (763)-271-8700 or visit Perfect Exteriors. So when your ready to contact a company that offers roofing services Monticello MN, please call us!