Finding Good Roofing Services Elk River MN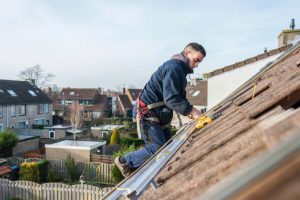 No one likes to think that they aren't capable of handling a problem by themselves in regards to their home. Whether its dealing with an unfortunate ant infestation, a homeless man found living in a hidden crawl space in the basement, or taking care of a problem with the roof. However, sometimes it's better to get help with certain tasks than others. Roofing is one of those tasks.
My kingdom for a roofer
Accepting that it is better to hire a professional roofer from the start instead of ending up spending thousands on medical bills after the inevitably fall off of the roof. Not only does this option cost way more than it would have to just hire a roofer in the first place but you would still need to hire someone to fix the now even more damaged roofer. There are a number of ways to find a decent roofer out there. However, cold calling around might not always net you the best results. The internet can be a great option but not all inform can be reliable. There are good website out there though. Sites such as www.perfectexteriorsmn.com for are great resources for finding local contractors residing in or around Elk River, MN.
Don't risk the minefield of Criegslist
Criegslist can be both a blessing and a curse. When it comes to finding competent and qualified contractors to help with a home improvement project it can be the equivalent of finding a needle in the hay stack. Don't fall prey to con men, or shoddy craftsman. Making sure that your source is both reliable and affordable might seem like a tough job. You can avoid some of this guess work by asking around to get referrals from family and friends who've used a particular roofer or roofing company. This also has the advantage of allowing you to see the work that was actually done to give you a better picture of what to expect.
Conclusion
Don't risk life or limb just trying to fix a damaged roof. Put your trust in the hands of a reputable roofing contractor. Not only will they ensure that the job is done right but will also keep you from having to do a juggling act several feet in the air while standing at an awkward angle. While it might seem more expensive initially, think of the long term savings you would have not only in the work done but also in the overall condition of your roof.
Call Us For A Roofing Services Elk River MN
For free inspection, call (763)-271-8700 or visit Perfect Exteriors for more information about roofing services Elk River MN.