Finding Roofing Services Big Lake MN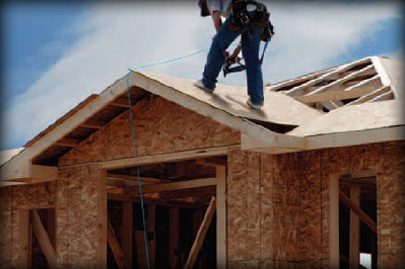 Having to repair or replace a roof is a monumental task at the best of times. Instead of running around, buying the supplies, climbing the ladder, fighting with the shingles, dropping the hammer, having to climb back down the ladder, dragging the hammer back up the ladder, having the wind scatter the shingles off the roof and all over the yard, throwing the hammer down and accidently hitting your foot, stumble and falling off the roof, and end up spending the next month and a half in traction with your roof still needing to be fixed. Avoid the expensive hospital bills, hire a professional.
Coming to a house near you
Finding the right roofing professional on the other hand can be a hefty task all on its own. This doesn't have to be the case though. There are a number of great roofing professionals near Big Lake, MN. You could of course just look in the yellow pages but why take the chance on finding an old listing that isn't in business anymore, or end up hiring one that ends up using duct tape and a tarp as their primary tools. There are other resources at your disposal to avoid wasting time or having to spend more money redoing a bum job. Various websites such as www.perfectexteriorsmn.com for instance have various listings to help pick the right roofer for the job.
Cost vs quality
Often when it comes time to do any form of home improvement it's a battle of cost over quality. This is never truer than with a roofing job. Finding the right roofing professional can help make this balancing act easier. They will outline exactly what the benefits of certain materials is over others, the types of serves tied to using these services, and the overall money saved in the long run. While many materials might cost more up front most off set this with their durability and function. Shingles for example, come in a number of varieties. While the standard asphalt shingle is the go to for most roofing projects, these shingles have a very limited life span and do not hold up to more severe weather. On the other hand using a more durable shingle like an architecture shingle will be far more expensive from the get go but will last a lot longer even in more intense weather conditions.
Contact Us Roofing Services Big Lake MN
For free inspection, contact us today at (763)-271-8700 or visit our website Perfectexteriorsmn.com to know more about roofing services Big Lake MN .