Roofing Savage MN: Why You Shouldn't DIY Your Roof Repair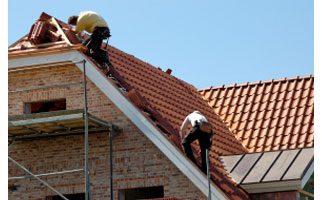 A lot of people get tempted to perform home improvement projects on their roofs to save up on funds. While it might be cheaper to do the job on your own, it's also a lot more dangerous not only for yourself but also for your roof itself. A poorly repaired roof could give in to damage and the onslaught of the elements in just a short period of time – are you sure you're willing to take those risks? If you think your experience with household repairs is enough to allow you to take on that roof repair job, think again. Read through these reasons why you shouldn't DIY your roof repair project and why you should have professional roofing Savage MN services do it for you instead.
Reasons You Shouldn't Attempt a DIY Roof Repair
Safety Issues – When a roof is damaged, it might not be immediately apparent. That means there could be weak spots all over the roof that aren't outwardly obvious at first. If you make the mistake of stepping on one of these perils, you might just find yourself in a pile of rubble with a few broken bones. Don't take chances! Your safety should be your first concern. A professional roofing Savage MN service will know just where those tricky spots might be and will be able to resolve the problem without a hitch or a stitch.
Repair Outcomes – How many times have you actually repaired your roof? You can read up on all the DIY guides and resources you can find, but it will always be one thing to do something in theory and a completely other thing to do it in practice. You don't want to repair your roof and only cause more harm than good. Leave the upgrades in the hands of professionals. Call roofing Savage MN services as soon as you spot a problem.
Financial Benefits – You might save on your repairs today, but you'll spend a whole lot more tomorrow for a job poorly done. Spending money on a professional roof repair service will save you more money in the long run as legitimate services are capable of following codes and standards that you probably don't know about.
Next time your roof needs repairs, don't take it into your own hands. Perfect Exteriors has the professionals, the skill, and the right price perfect for your roof repair needs. Give your roof the repair it deserves and contact Perfect Exteriors today!
Contact The Roofing Savage MN Expert
For free inspection, contact us today at (763)-271-8700 or visit our website Perfectexteriorsmn.com to know more about roofing Savage MN.