Roofing Monticello MN Company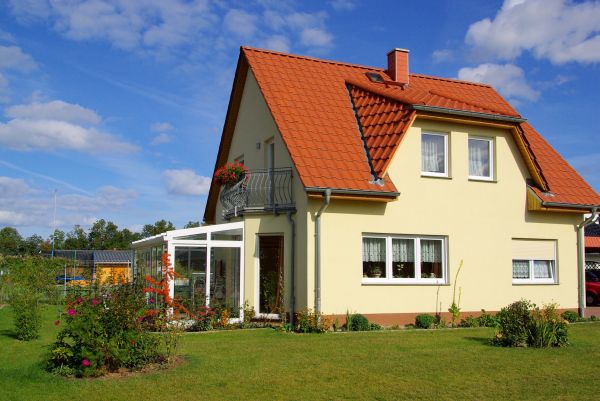 Experience is essential to any roofing Monticello MN company you might consider. With Perfect Exteriors, you're getting a Monticello MN roofing company with over thirty-five years of service within Monticello and beyond. We have worked with every roofing type you can imagine. We have worked with structures of all shapes and sizes.
Furthermore, we have handled everything from emergency roofing repairs, to storm inspections, to work with your siding or windows. We can show you how to make your home more efficient, more beautiful, or simply more durable. We can even show you roofing repair or roofing replacement options that take all of these things into account.
Roofing Monticello MN Services
In the aftermath of a serious storm, one of the first things you will want to do is call us for an inspection. Even if it appears that your asphalt roof, cedar shakes roof, or metal roof survived the stormy weather, this doesn't automatically make it so. Few people appreciate just how much of a pounding your roof takes. Even if everything appears to be fine, you can still benefit from our roofing Monticello MN services.
We can find out if there are any parts of your roof that might become problematic later on. This can include parts of your roof that have suffered damage so significant, it could become an extremely destructive, costly problem later on. As we frequently tell people, it doesn't take very long for small leaks to become really big leaks. This is just one of the potential scenarios you may have to face. You can also lose considerable form and function with your windows, your gutters, your siding, and more. You can even lose out on the energy efficiency your roof provides. If you suddenly find yourself dealing with skyrocketing energy costs, there is a really good chance that your roof is to blame. General wear and tear can slowly-but-surely bring down the overall quality of your roof. Throw in a bad storm or two, and you could be dealing a potentially dangerous situation.
None of this is meant to scare you. It's simply important to understand what it means to call on our roofing Monticello MN professionals. We can be there in a flash to assess your roof, come up with some suggestions for repair or replacement work, and get cracking. Even if you don't think your roof is in need of an inspection, go against this instinct. Chances are, we can definitely help you.
Call The Roofing Monticello MN Expert
For free inspection, call (763)-271-8700 or visit Perfect Exteriors for more information about roofing Monticello MN.