Professional Roofing Company St. Michael MN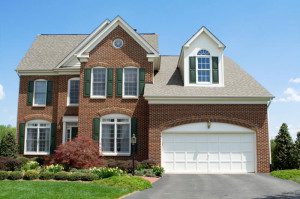 If your roof needs repairs or if you've noticed a leak, you may assume you can do the work on your own and save some money in the process. Some homeowners may be able to handle very simple patch jobs but even then, there are some good reasons to consider hiring a professional roofing company St. Michal MN to do the work for you.
Reasons To Consider in Hiring Roofing Company St. Michael MN
Consider two of those reasons here.
1. All repair work affects the value of your house.
If you put your home on the market, potential homebuyers will be interested in any repair work that's been done especially in the last few years. If the work is not done properly, is shoddy work, or is not up to local building codes, those potential buyers will typically lower their offers as they know they'll need to have the work redone by a professional. If the work is not up to code a real estate agent may actually insist that it be redone before the home can even be listed!
On the other hand, having a professional work on your roof can improve your chances of getting bids and a fair asking price, as it sends the message to potential homebuyers that you take care of your house and have invested in its upkeep and repairs.
2. It might cost more to have a professional undo any damage you cause when trying to make repairs on your own!
It can be difficult for a homeowner to admit that he or she doesn't really know how to repair a roof properly, but it's not uncommon for an amateur to actually cause more damage than they fix. Using the wrong tar paper or shingles or not nailing those shingles down properly can cause even more damage to the area surrounding the patch job. In the end, a homeowner might call a professional roofing company St. Michal MN to fix their own work and the job is then costlier than if the company had done the repair work in the first place!
It's always recommended to any homeowner that they call a professional roofing company St. Michal MN to handle repair jobs large and small. In the end this can actually save them money and ensure the job gets done quickly and properly, and of course up to all local building codes as well.
Call Us For Roofing Company St. Michael MN
For free inspection, call 763-271-8700 or visit Perfectexteriorsmn.com for more information about roofing company St. Michael MN.