Services Offered By Roofing Company Minneapolis MN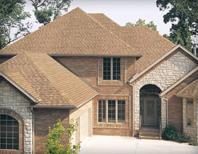 Minnesota is part of the midwest, which means that the winter temperatures vary daily. One day could be high 50s, the next freeing rains at temperatures of 20 degrees, the temperatures in the midwest are never steady. While winter only has about a month and a half left, it doesnt mean its brutality has let up at all, in fact it seems its worse in its later stages than it was in its infancy, which is usually opposite from past years. With this horrible weather, chances are much of Minneapolis will be left with damaged or poor roofs, forcing homeowners to seek out expensive methods in fixing roof plagues. For those who want a good quality roof job done without the worry of extreme prices or poor quality, you may want to check out Perfect Exteriors.
Perfect Exterior: The  Good Roofing Company Minneapolis MN 
Perfect Exterior is top notch in terms of how quality roofing companies go, and their service is the best you will get around Minneapolis. Perfect Exteriors offers a wide range of services, that mainly deal with insulation and roof repairs/ replacements. The team that makes up Perfect Exteriors is full of professionals, people that know what they are talking about in terms of dealing with roofs and their customers. Perfect Exteriors services much of Minnesota, but its main business seems to be directed towards Minneapolis. Perfect Exterior offers window services, insulation, roofing, and a wealth of other services that are often combined for a very low price. The company has monthly savings and they even offer free inspections and estimates! For those who are lenient on choosing Perfect Exteriors as a trusted source should rest easy since Perfect Exteriors has several testimonials from actual customers that highlight the wonderful experience and service that they had from Perfect Exteriors. Perfect Exteriors passes all requirements and guidelines that comes with being a insulation based company, and the company has an impressive 35 years career history! They are verified on several websites, and they currently have a superb perfect A+ rating on the Better Business Bureaus' website! Perfect Exteriors accepts many forms of payments, and they have a wide range of project selections to match their customer's budget. Perfect Exteriors realizes just how important it is to have a good roof and insulation during this year, and they guarantee awesome service with each customer.
Call The Expert Roofing Company Minneapolis MN
Don't waste any more time this brutal winter, call Perfect Exteriors at 763-271-8700 today! visit Perfect Exteriors for more information about roofing company Minneapolis MN.