Looking for New Roofing Brooklyn Park MN Company?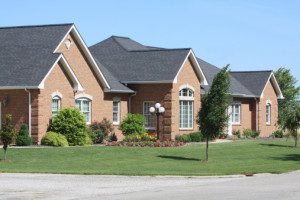 Whether you are looking for a new roof in your new property or you want to replace your existing roof, you must have certain expectations. If you are a little perplexed and uncertain about what you want, then it is perfectly normal. Not many homeowners will know precisely what they are looking for. You will certainly have the measurements of your roof or property, you will have a budget and may have a set of preferences for certain types of roofs. But what kind of roofing Brooklyn Park MN you would exactly want may be a tad too daunting for you to determine.
Here is a quick guide to figure out what you should look for in your roofing Brooklyn Park MN.
First, you must worry about the materials being used. Now, you may want to opt for a tiled roof, a concrete roof, a built up roof or a torch down roof. Regardless of what type of roofing you have a preference for, you must find out about its longevity, whether or not it is ideal for your property and if it will enhance the aesthetics of your home. The purpose of a roof may vary from one home to another. You may want the roof to only offer the protection that it is meant for. You may want it to enhance the value of your property or you may want a designer roof that will also serve some additional purpose. Decide what you want the roof to be and do and then choose the materials or the type of roofing in Brooklyn Park MN.
No matter what type of roof you choose, it should have adequate insulation. Unless a roof is insulated, you will be spending unnecessary money on your energy consumption. Insulation will cost you a little more but it will be worthwhile and shall save you a lot in the future.
Finally, you must check out the warranty and the maintenance demands of the roof. Every roof needs to be attended to. Don't opt for a roof that is too demanding for service or maintenance.
Your quest for the best roofing in Brooklyn Park MN ends with us. Call us today at 763-271-8700 for a non-obligatory quote and you can schedule a consultation wherein we can visit your property and accordingly suggest the best roofing solutions. If you wish, you can visit our office for an extensive discussion as well. Our consultations are free and our estimates are reasonable. At no point in time during our consultations would you have to be confined to our offer.
Call The Roofing Brooklyn Park MN
To schedule an appointment for an estimate, call us today or visit our website Perfectexteriorsmn.com to know more about roofing Brooklyn Park MN.