Affordable Roofing Big Lake MN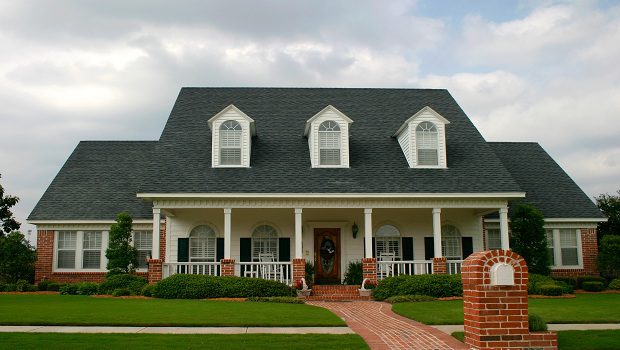 Before you avail of a roof repair or replacement service, you should first seek to understand your options. When it comes to roofing shingles, there are quite a handful of different shingle types that offer a unique set of benefits. Knowing what each type brings to the table will make it possible for you to choose the shingles for your needs and preferences. Find out what the different types of roofing shingles are by reading through the helpful pointers below.
5 Different Types of Roofing Shingles
Asphalt Shingles – This type of shingle is the most common as they are widely available and relatively more affordable than other shingle types. What's also great about asphalt shingles is that they come in a wide variety of colors and textures which means you could make your selection to fit your personal aesthetic. Asphalt shingles however have a significantly shorter lifespan compared to other shingle types, lasting only up to 20 years before they need to be replaced again.
Wood Shingles – Wood shingles are arguably the most attractive looking type of shingles available on the market today, however they can be significantly pricier compared to asphalt shingles. Generally, wood shingles can last anywhere between 30 and 50 years, but that could change depending on the type of wood you choose.
Metal Shingles – Metal shingles are becoming significantly more popular because they're inexpensive and long lasting. A high quality metal shingle can last up to 50 years in even the toughest of conditions. Some homeowners have trouble with indoor temperatures when they opt to use metal for shingles as it tends to become an effective conductor of outdoor conditions.
Slate Shingles – Slate shingles can be very expensive, however they also offer a high level of durability compared to other types of shingle. If you're considering hiring roofing Big Lake MN services to resolve your roofing replacement, ask them about their available slate shingles to find out if your budget will allow their use.
Tile Shingles – The most expensive and the toughest of all shingle types, tile shingles can last up to 80 years. The only downside to this type is that they might not be recommended by some roofing Big Lake MN services because they're heavy and not all structures can accommodate their weight.
If you want to learn more about the different types of shingles, make sure you contact professional roofing Big Lake MN services to help out with your needs. Perfect Exteriors is your partner when it comes to everything roof related so make sure you give them a call the next time your roof needs a little TLC.
Call Us For Affordable Roofing Big Lake MN
Contact us today to request a free estimate or to ask us any questions you may have. You may call us at (763)-271-8700, or visit Perfect Exteriors for more information about roofing Big Lake MN.