Questions To Ask Roofer Savage MN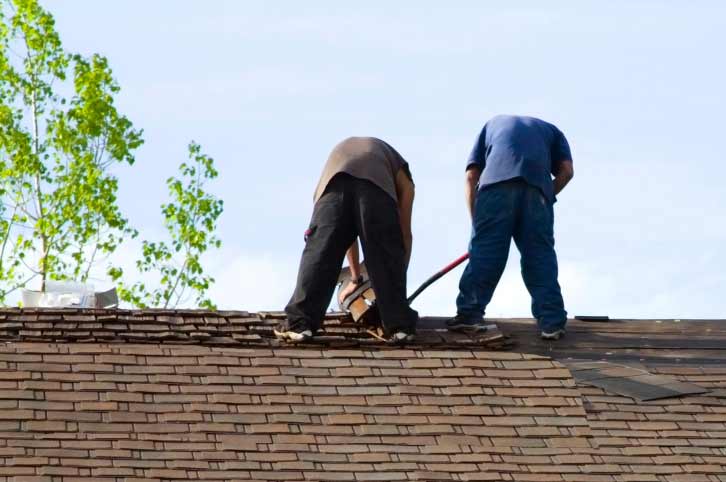 You will have many questions to ask a roofer in Savage MN. The number of years the company has been in business, the specific experience and expertise of the roofers who would be working on your project, the profile or portfolio of the company and the quote or estimate are the typical subjects of discussion. These are undoubtedly the basics that you need to focus on. However, attending to the basics alone would not get you the best roof. To get the best roof possible, you must delve into the technicalities. There are three such quintessential elements that you must talk about with your roofer in Savage MN.
3 Quintessential Questions to ask your Roofer Savage MN
The first context is the material you would choose. If you have flat roofs, then there are more than a couple choices. If you have a sloped roof, then you have more than half a dozen choices. Steep slopes and low slopes must also be taken into consideration at the outset. You may or may not know much about all the materials at your disposal. You may personally like the cost of asphalt roofing but you may be aware of the benefits of metal roofing. Rubber roofs are also viable and there are at least three variants that you can pick and choose from. You need to know the pros and cons of all the relevant materials. Most materials would be available as tiles, sheets, panels or slabs. You need to know the pros and cons of these as well. Only then can you make an informed decision. Don't presume a certain material to be ideal for your home. Get the roofer to inspect your roofing deck or type of property and then find a relevant material that will have the most benefits for you.
Every material will have some shortcomings. Metal may be more expensive than rubber and rubber may not be ideal for your roof. You may discard slate or other natural stones because of the cost and you may opt for cedar roof despite its obvious problems. Regardless of the choice of material, you will have to attend to the need of coatings. Every type of roof requires weather shields. There are special coatings that can make a roof completely waterproof while protecting it against ultraviolet rays as well. There are coatings that make cleaning the roof easier and some that can prevent blow-offs.
Once you have addressed the materials and the coatings, check out the warranties. There should be one warranty from the manufacturer of the roofing material and one from the roofer in Savage MN, which would cover workmanship.
Contact The Roofer Savage MN Experts
For free inspection, contact us today at (763)-271-8700 or visit our website Perfectexteriorsmn.com to know more about .