Hiring A Skilled Roofer Rogers MN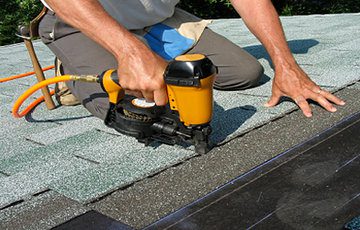 If you have taken a recent rip up to your attic and noticed light coming through the floorboards or leaks present on the wooden boards, you most likely are seeing visible signs that your roof needs to be repaired or replaced. Going onto your roof is not safe, but it is possible to look for signs of roof wear and tear by inspecting your attic. If you have begun to notice these telltale signs, it is time to take action right away. No matter what type of roofing system you may currently have, it is common for roofing issues to pop up from time to time. If you let your roof go without repair, the damage will only worsen with time.
This means that you are better off hiring a roofer in Rogers, MN that is skilled and qualified to deal with the issue right away. You need a dependable roof service provider that will work efficiently to repair your roof in the shortest amount of time possible. We make it easy for you to have your roof repaired in a timely manner without any real delays.
Emergency Roof Issues Require Immediate Attention
There are some maintenance issues with your home that can delay for a short period of time, but roof repair is not one of them. It is important to note that your roof is an essential component of your home and requires attention. Storms might come without much warning, but you need to have the damage assessed right away. Rain, wind and hail can cause extensive damage and the damage will only worsen with time. You need for your home to be protected from the outdoor elements right away. The thing about roof damage is that you never quite know when it will occur. A storm in the middle of the night might cause extensive damage to occur or strong winds during the daytime might cause roof damage to be apparent. No matter what the time of day or night may be, we are a roofer in Rogers, MN that offers emergency roof repair services that are accessible at all times.
Roofer Rogers MN: Compare Services With Quotes
You do not just have to assume that we offer the most competitive prices within the industry. We are one of the roofers in the area that actually offers free estimates to all customers. This means that you can compare prices among other roofers for free and make sure that you are getting the best deal possible on the roofing services that you require.
Contact The Skilled Roofer Rogers MN
For free inspection, contact us today at (763)-271-8700 or visit our website Perfectexteriorsmn.com to know more about roofer Rogers MN.