Hiring a Roofer Rockford MN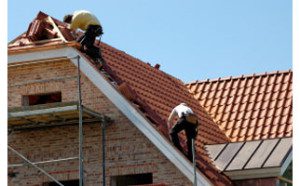 You roof might be out of sight, but it should not be out of mind. You roof is one of the most integral parts of your property. It is designed to act as a barrier that protects your property from the outdoor elements. Even though the roof on your property should be cared for maintaining your home and keeping up with repair is not always easy. There always seems to be something that requires your attention. Your roof is one component of your home that you need to be sure to have repaired and replaced in a timely manner. It is important to realize that your roof is not designed to last forever. It is important that you realize this and make it a point to hire a roofer in Rockford, MN that is dedicated to inspecting, repairing or replacing your roof.
Roofing System
There are different types of roofing systems that can be installed on you property. You might have asphalt shingles and want to make the transition to a metal roof. The possibilities really are endless, but you need access to a roofer in Rockford, MN that has experience with all types of roofing systems. Some roofing system are designed to last longer than others, but your roof will no likely require repair or replacement periodically. When you choose our roofing services no matter what type of roofing system you have installed, you can have confidence that it will last for the appropriate amount of time depending on the type.
Are You Dealing With a Roofing Emergency?
It seems like when you need to have your roof repaired or replaced that it is an emergency. You often times do not have a lot of warning when your roof requires immediate attention. We are the roofer in Rockford, MN that you can call when emergency pops out of nowhere. We offer emergency roof repair services that are designed to be responsive. You can access our emergency roofing services at any time of the day or night. Our emergency services are only a call away. We are the roofer that can get the job done in the shortest amount of time using the best techniques and materials in the industry. We are the professionals that are dedicated to providing high quality services that are reliable every single time. We have the ability to handle roofing projects of all sizes for your convenience.
Call The Professional Roofer Rockford MN
For free inspection, call (763)-271-8700 or visit Perfect Exteriors for more information about roofer Rockford MN.