Trusted Roofer Minneapolis MN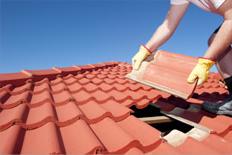 Do you have an asphalt roof that is beginning to show signs of wear and tear? If you have never replaced the roof on your home, it might be time to consider your options. Roofing systems are not designed to last forever. This means that you need access to a roofer in Minneapolis, MN that provides high quality services designed to be the solution to all of your roofing issues. You roof might be able to be repaired, but it also might require new roof replacement. This means that you need to have your roof inspected by a roofer in Minneapolis, MN that you can trust. You need to be given an accurate detailing of the issues with your roof and how they can best be addressed. We specialize in offering full roof inspections that give you access to accurate information that you can depend on.
Free Quote
We understand that you can't just hire the first roofer in Minneapolis, MN that you stumble across. You need a roofing professional that you can depend on and one that will offer you a free quote. This means that we will inspect you roof and give you a detailed lists of all aspects of the inspection. We will then give you a quote for all services that are required. You can be assured that our quote is accurate and that there will be no surprise charges if you choose our services. The quote will be the price that you are charged unless there are additional services performed that are requested by you. Our quotes are accurate and you can depend on them to be exactly the same at the end of the roofing project.
Affordable Roofer Minneapolis MN
Not only do we strive to offer roofing services that are up to the highest standard in the industry, but we also make it a priority to provide affordability to our customers. Both residential and commercial customers can expect fair pricing when they choose our services. This means that you can be sure that no matter what type of fixed budget you may be on, you will be able to afford the pricing options that we make available to customers. Roofing costs can be a major expense, but we make an effort to offer competitive prices that make us the best choice for all of your roofing needs. From small repair jobs to large new roof replacement projects, you can get access to affordable prices when you choose us.
Call Us If You Need Roofer Minneapolis MN
Contact us today to request a free estimate or to ask us any questions you may have. You may call us at (763)-271-8700, or visit Perfect Exteriors for more information about roofer Minneapolis MN.