Skilled and Qualified Roofer Brooklyn Park MN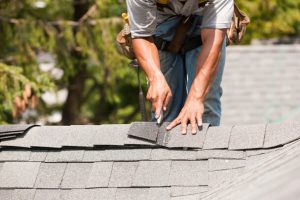 You most likely try to save money by completing a lot of home repair and maintenance on your own. The roof is one component of your home that is not easy for you to gain access to and can be a safety hazard. When you are dealing with a major roofing problem, you need the services of a skilled and qualified roofer in Brooklyn Park, MN that you can depend on. Since you do not have this type of experience, it is important that you only trust your roof to a professional that knows the most effective techniques and uses high quality roofing materials. Trying to deal with roof repair or installation projects on your own will most likely only result in disaster. It is actually more cost effective and much less stressful to hire a roofer in Brooklyn Park, MN with experience and a track record of excellence.
Reputation Built Over Year
When you are looking for the right roofer in Brooklyn Park, MN to hire, you need to look for the most reputable option. We have a reputation in the industry for providing high quality services. We are the professionals that you can have confidence in. It can be a stressful time when your roof needs to be repaired or replaced, but we are the roofer that makes things simpler for you. We are dedicated to making the entire roof repair and installation process smooth. We always stick to deadlines and do not force you to deal with delays. You are getting access to a leader in the industry when you choose our roofing services.
Services Designed to be the Easy Solution
We understand that you are looking for a roofer with the ability to provide a wide array of services. You need a professional that can handle every aspect of your roofing project from start until finish. This includes re-roofing, maintenance, repairs, replacement, roof coatings and so much more. If it is a service related to your roof, we want to offer it at an affordable price and make it accessible to you. Our team of roofing professionals is familiar with all aspects of roofing services and there is no job that we can't take on. If you notice the beginning signs of wear and tear on your roof, it is time to take advantage of our services that are unparalleled in quality and affordability.
Call The Professional Roofer Brooklyn Park MN
For free inspection, call (763)-271-8700 or visit Perfect Exteriors for more information about roofer Brooklyn Park MN.