The Roofer Big Lake MN To Deal With
Being aware of all the small signs related to roof wear is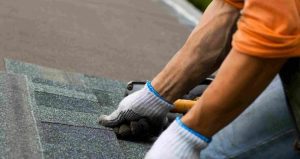 not always easy. You might not know the signs to be on the lookout for. Even though you are not experienced with inspecting roofs, this does not mean you should put off roof maintenance. You most likely do not have experience in dealing with roofs, but this essential component on your property still requires attention. This means that you need a roofer in Big Lake, MN with the ability to offer the roofing services that are required to keep your roof functioning properly. Your roof is designed to keep outdoor elements from gaining access to the inside of your property and causing damage. This can only be done effectively if your roof is in good condition and properly maintained.
Roofer Big Lake MN and Repair Services
Roofs withstand a lot of beating due to adverse weather conditions. This means that over time wind, rain, snow and hail can wreak havoc on your roofing system. We are a roofer in Big Lake, MN that offers roofing repair services designed to be the simple solution. This means that if you call us right away, you might have the ability to avoid new roof replacement by simply having your roof repaired. We will fully inspect your roof and give you accurate advice regarding the condition of your roof. If repairs are sufficient, you will be given this option. We can handle roof repair jobs of all sizes from small simple repairs to large repairs that address multiple issues regarding your roof.
New Roof Replacement
In some instances, roof repair services are not enough. No matter what type of roofing system you have installed, they are not designed to last forever. This mean that most property owners will eventually be in need of roof replacement services. Having your entire roof replaced can be a major expense, but we offer great prices that are designed to help you save. We even offer re-roofing services that are designed to be even more affordable. Having your roof re-roofed involves having a new roof installed directly over the old roofing system. This allows you to save on the cost of labor. We offer many options for property owners that must have their roof replaced entirely. Our main goal is to offer roof replacement services that are high in quality, but also affordable for customers in this region.
Contact The Skilled Roofer Big Lake MN
For free inspection, contact us today at (763)-271-8700 or visit our website Perfectexteriorsmn.com to know more about roofer Big Lake MN.