Roof Replacement Shakopee MN: The Costs Behind Replacing A Roof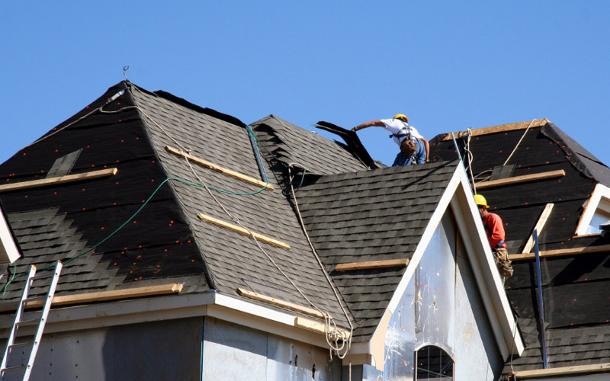 What influences the average cost to replace a roof? The answer to that question is actually pretty simple. While replacing a roof does get costly, the price of replacing your entire roof is determined by several factors—far more simple than most people think.
The Factors Behind Roof Replacement Costs
To determine the cost of an entire roof replacement, roofing companies examine and evaluate several factors before going forward with the entire roof replacement job. The most common factors include the cost of materials, the size of the roof, the pitch of the roof and the accessibility of the roof.
Roof Size
Many roof replacement Shakopee MN contractors agree that the size of a roof directly impacts the cost of a roof replacement in a big way. Roofers generally charge for a replacement per roofing square. For most roofs, a 10 by 10 area is equivalent to one roofing square.
Roof Pitch
A roof's pitch or slope is yet another variable that determines the cost of a total roof replacement. Some roofs are built with a higher pitch, while others are situated lower. Steeper roofs typically garner higher prices, due to the concessions that roofers have to take in order to access and work on the roof.
Roof Accessibility
Accessibility directly impacts your roofer's labor costs, which means that you might pay more if they can't easily access your roof. The actual labor involved with tearing down the roof can also raise the price to replace the roof, especially if you're having a large roof replaced.
Roofing Material
Asphalt roofs tend to cost less than roofs made from other materials. Most asphalt roof shingles have a cost per square foot ranging from $5 to $7. In fact, asphalt roofing is considered the most affordable roofing option; wood, metal, tile and slate roofing tend to run higher prices.
Roofing Contractor Services That You Can Trust @ PerfectExteriorsMN.com
Stop searching for roofers who can't get the job done—when you can get in touch with qualified and experienced roofer at Perfect Exteriors.
Perfect Exteriors has been bringing quality roofing services to the greater Twin Cities area for over thirty five years. As a GAF Certified insured and bonded roofing contractor company, we provide a full range of roofing services – roofing repair, roof replacement, roof restoration, window installation, siding and gutter installation and much more.
Perfect Exteriors is an eco-friendly company—we pride ourselves by offering a variety of green products for use in your home and by using green products during our work process. If you need a licensed, qualified and excellent team of roofers to help, give us a call. Contact Perfect Exteriors for general inquiries and a complementary roof inspection.
Call Us For A Roof Replacement Shakopee MN
Contact us today to request a free estimate or to ask us any questions you may have. You may call us at 630-963-1555, or visit Perfect Exteriors for more information about roof replacement Shakopee MN.