Trusted Roof Replacement Rockford MN Company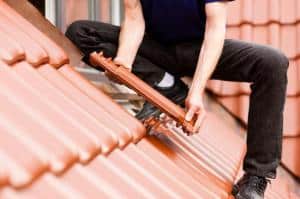 For much of the United States, this has been the worst winter in decades. While some areas have avoided or slid by the severe extremes that came with this year's winter, other states, mainly on the east coast, have experienced a brutal winter that doesn't seem likely to be replicated in any upcoming years. While Minnesota sits in the middle, and has deflected some of the snow, there has been many extremities that have occurred to the state and its people. Being a homeowner during the winter in Minnesota means very turbulent times, so it means that many homeowners have been forced to reevaluate their roofs and homes in order to further reinforce their protection during this vicious winter. If you are one of many homeowners looking for roofing needs around Rockford, Minnesota, then it is time you checked out Perfect Exteriors, the roof replacement Rockford MN company.
Fully Licensed Roof Replacement Rockford MN Company
With 35 years experience, full license and bond qualifications fulfilled, and a range of product and price options, Perfect Exteriors has a very impressive resume, but these aren't the only features that are attributed to this wonderful company. What makes Perfect Exteriors stand out above the several other roofing companies that also service Minnesota is the company's genuine willingness to help its customers. Where other companies look to capitalize on their customers, as they only see the customers as potential "money makers", Perfect Exteriors look more to help customers, instead of making money off of them. Perfect Exteriors also has new monthly savings that are posted twelve times a year, and the company does services that include siding and gutters, in addition to roofs. If you are hesitant about trying out Perfect Exteriors, your best course of action would be to probably get an inspection and estimate by the company for your home, as this isn't a penalty on your at all. In fact, the inspection and estimate are both free, so you are getting a free report on your roof! While Minnesota has plenty of "good roofers", do you want an average job done for your home? Or would you, rather, have an experts opinion and execution done to your home? If you are looking for the best possible roofing service in Minnesota, then it is time you try the experts at Perfect Exteriors. You wont regret trying them out, as this company has it all included in its service!
Call Us For Roof Replacement Rockford MN
For free inspection, call 763-271-8700 or visit Perfectexteriorsmn.com for more information about roof replacement Rockford MN.